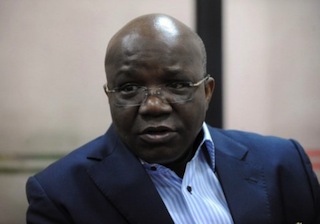 Nigeria's oil exports were disrupted after Shell's local unit shut a pipeline that carries a key grade after it discovered a leak on Saturday, the company said on Monday.
Reuters reports that the pipeline carries one of Nigeria's main export grades, Bonny Light BFO-BON. About six cargoes of the crude are exported each month, or around 180,000-200,000 barrels per day.
A Shell spokeswoman in London said that force majeure had not been declared on the grade.
"SPDC is investigating the source of a leak at Okolo Launch in Eastern Niger Delta which occurred near the 24-inch and the 28-inch TNP (Trans-Niger Pipeline)," a spokesman at Shell's Nigeria unit said in an e-mailed statement.
"The leak occurred near where one of our contractors was preparing to remove crude theft connections on the line…On noticing the leak on November 22, we deployed booms and also shut in the 28-inch TNP."
The 24-inch pipeline has been shut since Oct. 18 last year for repair and integrity checks, the spokesman added.
Nigeria's oil industry suffers from rampant oil theft. A report by a national conference convened by President Goodluck Jonathan in March, said the country was losing an estimated $35 million a day to oil theft.
In March this year, Shell said it lost nearly $1 billion in 2013 through theft and various disruptions to its Nigerian oil and gas operations.
The oil major has since sold some of its onshore producing fields in part due to these problems.
Load more