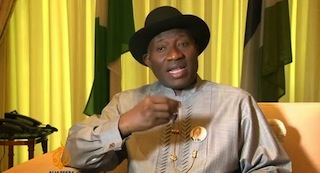 Rep. Babatunde Adewale (Lagos-APC) on Wednesday advised President Goodluck Jonathan to deploy more troops to states affected by insurgency.
Adewale said in Abuja that it was not conducive for the house members to discuss the extension of the state of emergency in Adamawa, Borno and Yobe States.
According to him, there is a provision in the Armed Forces Act that gives the president power to deploy army to troubled zones. "The government should allow other arms of government to perform their duties.
"Let him deploy the army to these places and continue the operations pending the time that insurgency will come down. All of us have to be patriotic; we have suffered for this democracy and we should nurture it, we should allow it to work," said Adewale.
He therefore, advised that the army operations should continue until the house resumes.
It will be recalled that Rep. Mohammed Zakari, Chairman, House Committee on Media and Public Affairs, that the House of Representatives had on Nov. 20 rejected the president's request to extend the emergency rule.
Zakari said that the House resolved that the Federal Government should rely on the provisions of the constitution to deploy military personnel to further combat insurgency in the affected region.
"We have not extended the emergency rule rather, we have asked the president to rely on Section 8 of the Armed Forces Act which empowers him to deploy the military to troubled spots of the country," he said.

Load more