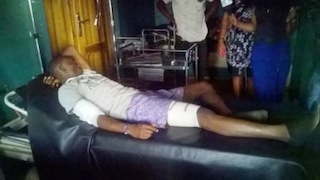 Security agents in Plateau state on Tuesday shot at protesting students of the University of Jos, injuring 11 protesters. The students were publicly challenging an alleged increment in school fees.
The protest which was in its second day became bloody after military operatives stormed the school premises. The Student Union Government (SUG) Public Relations Officer Longgun Dakwon confirmed the action of the military, noting that, they stormed the school premises and arrested some students.
"I narrowly escaped, the military came into our classes and shot some of us while some were arrested and now the school authority is asking us to vacate our hostel when some of us have only N30," Dakwon told Daily Trust.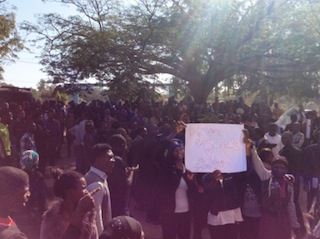 The claim of Dakwon was however negated by STF spokesperson, Captain Ikedichi Iweha who denied allegations that the military was responsible for the shooting.
Iweha stated that his men were also injured after miscreants hijacked the protest. "There were other security agents there and there was a shooting in which four students were injured. However the shooting was not carried out by STF. On the first day of the protest, the students poured water on us and stoned us but we exercise restrain. Today there was need for reinforcements so other security agents had to join."
The STF spokesman advised the students to desist from infringing on the rights of road users stressing that "the school property is under threat because they have allowed miscreants to hijack the protest, four of our men were injured during the protest yet we exercised restrain, their protest should be within the bounds of law."
In a statement signed by the University Registrar, Mr. Jilli Dandam, the school management asked students to vacate their hostels. "In order to avoid further escalation of the situation, the management met this morning decided that the school be closed down until further notice. Students are therefore directed to vacate their hostels."

Load more