Ayorinde Oluokun/Abuja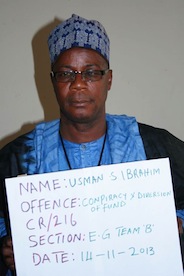 The Economic and Financial Crimes Commission, EFCC on Thursday arraigned the Chairman of Kauru Local Government Area, Kaduna State, Usman Shehu Ibrahim, his deputy, Paul Yerima and Timothy Chindo, Chairman of the Peoples Democratic Party, PDP, in the Council, before Justice Tukur Mu'azu of the State High Court on a three count charge for offences bordering on Conspiracy and criminal breach of trust.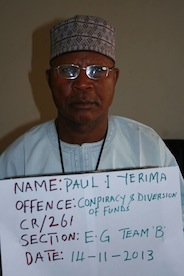 The accused persons are alleged to have in February, 2013 conspired to fraudulently misappropriate the council's share of Subsidy Re-investment and Empowerment Programme (SURE-P) funds amounting to N68, 000,000.00 (sixty-eight million naira) which was meant for the renovation of primary healthcare centres, primary schools, construction of boreholes and purchase of poverty alleviation materials across the eleven wards of the council.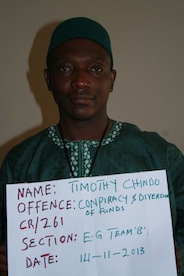 Count three of the charge reads, "that you Alhaji Usman Shehu, Timothy Chindo and Paul Yerima, sometime between January 2012 to January, 2013 at Kaduna within the jurisdiction of the High Court, being entrusted with dominion over property to wit: N 68,000,000.00 (sixty eight million naira) belonging to Kauru Local Government, did commit Criminal Breach of the said property and thereby committed an offence punishable under Section 312 of the Penal Code".
Load more