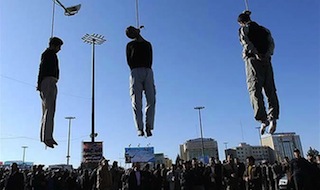 Saudi Arabia on Thursday beheaded a Pakistani for heroin smuggling, bringing to nine the number of people from his country executed since mid-October.
Mohammed Rahman Mohammed Asghar had been "tried and found guilty of smuggling a large quantity of heroin into the kingdom," the official Saudi Press Agency said.
The sentence was carried out in the Eastern Province city of Khobar.
Asghar was the latest of 74 people, foreigners and Saudis, to be executed in the kingdom this year, according to an AFP tally.
The oil-rich Gulf state saw the third highest number of executions in the world last year after Iran and Iraq, according to Amnesty International whose figures did not include China.
Load more