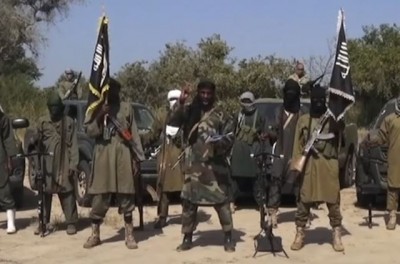 Nigeria and its neighbours vowed to have nearly 3,000 troops on the ground to combat Boko Haram by the start of this month but as the year-end approaches, a regional force has yet to be deployed.
Soldiers were supposed to have been sent to the borders of Cameroun, Chad, Niger and Nigeria by November 1 and a headquarters set up by November 20, the countries said in early October.
But as of Thursday, it was still unclear when the militaries would be in place, with no let-up in the Islamists' violence.
In the last week, two female suicide bombers killed more than 45 in the Borno state capital Maiduguri and nearly 50 fish vendors were slaughtered in an ambush near Niger.
Attacks have intensified in Cameroun's far north, with new villages targeted by increasingly sophisticated weapons, prompting fears about wider violence as the dry season approaches.
There are fears in Chad's capital, N'Djamena, just 120 kilometres (75 miles) by road to the Nigerian border, with Boko Haram having repeatedly targeted towns near the Lake Chad frontier.
In Abuja, Nigeria's defence spokesman Chris Olukolade told AFP: "The issues such as logistics, the location of the headquarters and activities of the force, they have all been resolved now."
But there was no word on an exact date for deployment.
"We can't say that now. It is not strategic to mention the date of deployment until you see them operating," Olukolade added.
– Wider fears –
In July, Cameroun, Chad, Niger and Nigeria each pledged 700 soldiers for the multi-national force against Boko Haram, whose violent, five-year insurgency has killed more than 13,000.
The force was designed to counter the cross-border threat posed by the militants, who want to create a hardline Islamic state.
Nigeria's military on its own has been largely incapable of stopping the bloodshed and Boko Haram is now thought to control more than two dozen towns in the country's far northeast.
Parts of Niger, Chad, and Cameroun could be next, according to some analysts, with one theory aired that the militants want to recreate the defunct Kanem-Borno caliphate.
The former Islamic kingdom's borders corresponded to parts of all four modern-day nations.
The threat of attack has seen Chadian troops increase patrols on Lake Chad, which forms the border with Niger, Nigeria and Cameroun, where the frontier has been shut.
"There are a lot of small islands on the lake. It's difficult to keep a close eye on all of them," said one Chadian official, on condition of anonymity.
In N'Djamena, one Western diplomat said the main fear was "an attack carried out by a single person".
Niger's main worry was the influx of displaced people, which one military source described as "a destabilising element".
The United Nations said last week that the violence had forced more than 1.5 million Nigerians to flee their homes. Of those some 100,000 had flocked to Niger and Cameroun.
– Tough talking –
The situation stands at odds with the tough rhetoric by Nigeria and its neighbours, who have met repeatedly for talks since a summit in Paris more than six months ago.
Cameroun's President Paul Biya said then that they had "declared war" on Boko Haram while his Nigerian counterpart Goodluck Jonathan called the militants "Al-Qaeda in western and central Africa".
Foreign fighters, most likely mercenaries or forced conscripts, have joined Boko Haram's ranks.
But Jonathan's claim ran counter to Boko Haram's roots as reactionaries to Nigerian corruption and poor governance, as well as its largely local aims.
A previously established force of soldiers from Nigeria, Niger and Chad, has been operating in the Lake Chad region for some years but with little impact on Boko Haram's activities.
It was unable to stop an attack in Dogon Fili, 15 kilometres from its base in Doron Baga in Borno state, where Boko Haram fighters drowned or slit the throats of 48 fish sellers last Thursday.
Similarly, the multi-national force could not prevent the militants from taking over nearby Malam Fatori on November 5.
Virginia Comolli, from the International Institute for Strategic Studies, said the delay could come from Nigeria's often tense ties with its neighbours.
Abuja has had strained relations with Yaounde, to whom it was forced to cede the potentially oil-rich Bakassi peninsula in the southeast after a decades-long dispute.
"There might be an element of mistrust that slows down the establishment of this new force," Comolli said in an email exchange.
By Phil Hazlewood/AFP
Load more