Akin Kuponiyi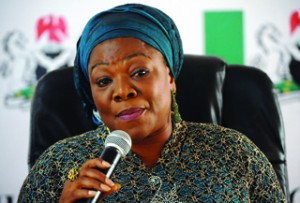 A Federal High Court sitting in Lagos, Southwest Nigeria this morning re-affirmed its earlier order made on the 26 November that the five employees of All Progressive Congress (APC) arrested and detained by the Department of State Security Services (SSS) should be produced on Monday 1 December 2014, because the DSS failed to produce the employees today.
When the case came up this morning counsel to the applicants Proffessor Yemi Osibajo leading four other lawyers told the court that pursuant to experte application filed by the applicants on 26 November 2014, the court ordered that the applicants should be produced in court today but they were not produced.
Attempt was made to serve the DSS was evaded by the service consequently they were served at their Abuja Office. It is expected that the DSS produce them Professor Osibajo contended.
However, the counsel to the DSS, Mr Peter Okerinmodu told the court that they could not confirm where the case was assigned to therefore he was in court to confirm as they have not seen any court process but the presiding judge, Mohammed Nasir Yinusa, said I confirm to you that it is here I made an order on the 26th of this month, the order must be complied with.
Thereafter the case was adjourned till 1 December 2014 for the applicants to be produced.
On the 26th of November 2014 five employees of the APC Chinedu Atuche, Fayemi Olaposi, Chika Augustine, Ebun Ilori and Esther filed a suit before the court to enforce their fundamental human right after their office was invaded by SSS and they were arrested and detained.
Also joined as co-defendant is the Inspector general of police.

Load more