Ayorinde Oluokun/Abuja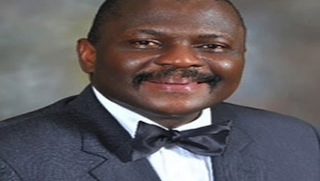 Contrary to claims by health workers under the auspices of Joint Health Sector Unions (JOHESU) that they have received a circular from the Federal Government for its members to be given consultancy status, the Medical and Dental Consultants Association of Nigeria (MDCAN), has said that only eight of JOHESU members in University College Hospital, Ibadan, were the beneficiaries of the circular.
The MDCAN in a fresh statement issued in Abuja and signed by its President, Dr. Steve Oluwole, also described the pressure mounted by JOHESU on the government for them to be appointed as consultants as ludicrous and putrefactive.
The association blamed government agencies for what he called "overtly conciliatory politicization of JOHESU demands", which it noted, "have thrown the health sector into bottomless pit of anarchy."
The Federal Ministry of Health had October 21, 2014 in circular titled: "Compliance with the judgement of the National Industrial Court (NICN) on the appointment of non-medical officers as consultants/payment of specialists allowance", with Reference number C.5516/I/T/152 and signed by the Permanent Secretary in the Ministry, Linus Awute, directed all Chief Medical Directors and Medical Directors to revert appointments of all health workers as consultants that were withdrawn.
The MDCAN said: "JOHESU's interpretation of circular C.5516/I/T/152 of the Federal Ministry of Health, dated 21 October, 2014, is fictional. All members of JOHESU have not been granted the wishful Consultant positions, but only the eight positions in UCH, Ibadan are expected to subsist without application to any other Institution in the country. Moreover, the public should note that the judgement of the NIC in question has been appealed."
Oluwole also recalled that, "In 2010, the Chief Medical Director of the University College Hospital (UCH), Ibadan, appointed eight nurses as consultants, contrary to the scheme of service of the Federal Ministry of Health. The Minister of Health ordered reversal of the illegal appointments. The NIC Judgement, which followed a lawsuit, ordered re-instatement of the eight Nurses.
"The judgement conceded, however, that only the Federal Ministry of Health can determine who becomes Consultant."
While urging all Nigerians to resist what it called "dangerous aberration that JOHESU seeks", MDCAN, further said it cannot accede to a medical system of JOHESU's vision, modeled after "multitude of parallel and uncoordinated groups of health workers that are independently governed by disparate and competing regulatory councils.
"The medical doctors trained to manage patients are to be disconnected from determining the course of management of their patients. JOHESU's drive and goal are, of course, not designed to improve health care delivery in Nigeria, but to enhance financial gain and achieve contrived status within the health team for their members.
"JOHESU ignores the very obvious fact that no doctor becomes Consultant based on years of practice or experience. In other words, medical consultancy is not achieved by promotion, but by appointment and more importantly by the need for such positions. Possession of the Fellowship of the Postgraduate College in Nigeria, or anywhere in the world, does not make any medical doctor appointable as consultant."

Load more