As this year's edition of the popular TV reality show, The Next Movie Stars, enters its tenth season, 16 young, talented housemates are already in the show's prestigious house located somewhere in Akute, Ogun State. P.M.NEWS Entertainment Cafe presents the housemates
Blessing Saxone (Nigeria)
Blessing is a 21-year-old beauty from Nigeria and a Graduate of English from the Kaduna State University. She loves acting and singing. She hopes to use the Next Movie Stars platform to launch her acting career.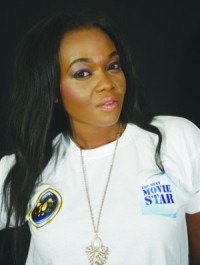 Onyeka Emechebe (Nigeria)
Onyeka, 27, is a bundle of talent rolled in one, a fact given credence to when she was given an automatic pass into the house at the auditions for impressing the judges. This graduate of Economics from Nnamdi Azikiwe University in Nigeria loves acting with a passion and also sees herself as a calm, fun loving and sometimes crazy person. She hopes to use her talent to open doors using the Next Movie Stars.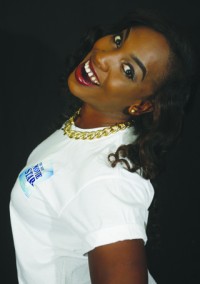 Wisdom Sosu (Ghana)
Wisdom is a second year fashion design student at the Polytechnic of Accra. This multi- talented hunk who also loves to make people laugh also doubles as a model and choreography instructor.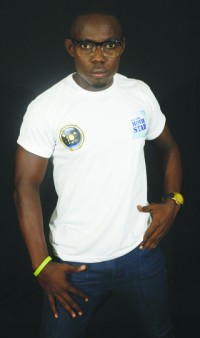 Joseph Ochei Udeh (Nigeria)
Joseph is a perfect example of an entertainer. This 24-year-old dude with a vibrant and charming persona is a student of Benue State University in Nigeria. Udeh who is the last of seven siblings also loves organizing events. He also loves acting, reading and watching Movies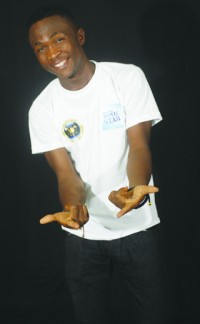 Chigozie Onyeche (Nigeria)
Chigozie is a perfect example of the slogan that says 'Big things come in little packages'. She is talent personified. Born 21 years ago, she is set to take the whole of Africa spell bound with her cool mien and charming persona.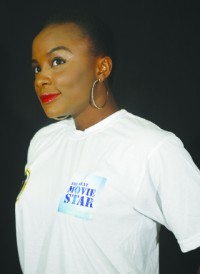 Precious Muonong Offre (Nigeria)
Precious is a perfect representation of big, bold and beautiful. Born 21 years ago, and the second from a family of eight, she hails from Boki in Cross River State in Nigeria. Precious loves dancing, travelling and modeling and with her you never say never.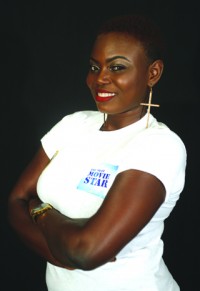 Victoria Lebene Mekpah (Ghana)
Victoria is a 25-year-old actress, model and entrepreneur from the Volta region in Ghana. An Ewe by lineage, she loves showbiz and anything that has to do with impact on people's lives. This charming diva is a head turner anytime and has taken part in a lot of TV series, movies and countless stage plays in her native Ghana. Victoria loves cooking, reading, swimming and dancing.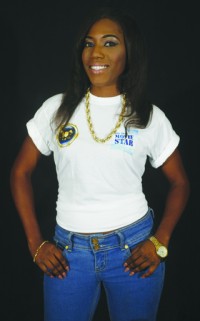 Judith Ugbe (Nigeria)
Judith is a 23-year-old diva. She works as an HR personnel. Judith is a bundle of talent ready to be unleashed into the Nigerian and African movie industry. A graduate of ATBU Bauchi State, Nigeria, she believes she is very meticulous and tenacious with a strong passion for acting. She loves cooking, dancing and singing.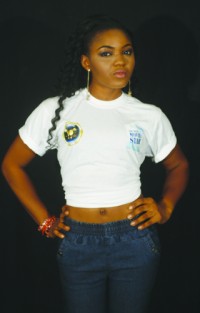 Yetunde Barnabas (Nigeria)
Yetunde is a Nigerian beauty to behold. At 5ft 7 inches tall, she is cute, charming and sexy in all sense of the word with a skin that lights up darkness. This former beauty queen was born 22 years ago to a Kogi father and an Ekiti mother. She is a student of the University of Lagos studying Public Administration. She loves acting, dancing and modeling.
Egerue Zamillah Chidozie (Nigeria)
Zamillah is a 27-year-old Theatre Arts student of the University of Port Harcourt. With a weird and crazy personality, Zamillah sees herself as an epitome of fun, love and entertainment rolled in one. This half caste loves dancing, drawing and singing.
Ezeiruaku Vitalis (VICH) (Nigeria)
Vitalis is a 27-year-old hunk from Anambra State, Nigeria,  is ready to take the Nigerian and African entertainment industry by storm using the Next Movie Stars platform. Vitalis sees himself as a playful and easy going person and also loves talking, acting and hanging out with the ladies.
Segun-Dabo Olaetitan Juliet (Nigeria)
Segun-Dabo is a 21-year-old diva and a total package rolled in one. A graduate of English Studies from Adekunle Ajasin University in Ondo State, Nigeria, she oozes charm at first sight. Segun-Dabo hopes her loving and charming personality will endear her to the African audience during the Next Movie Stars show.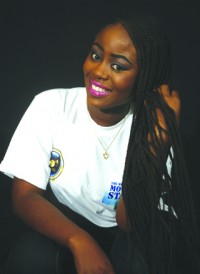 Ron Solomon Maxwell (Ghana)
Ron is a 27-year-old hunk from the Gold Coast of Ghana. Ron, who also works as a fitness coach, has featured in a couple of TV series in Ghana and thinks the time is ripe for someone else to be crowned winner of the Next Movie Stars show from Ghana after Enoch Hammond did it in 2007.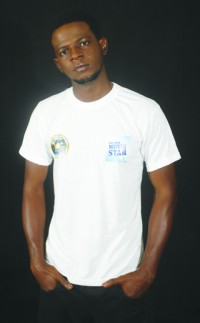 Kenneth Nwadike (Nigeria)
Kenneth is a 24-year-old Nigerian model cum actor from Imo State, Nigeria. A drop dead charming looking hunk in all sense of the word, Kenneth, who was originally auditioned in Enugu, Nigeria, believes his time has come to rule the Nigerian and African entertainment industry. He sees himself as a witty performer who can have anything he wants if he puts his heart to it, and is hoping the Next Movie Stars will provide the platform he needs to live his dream.
Okere Onyeka Sheila (Nigeria)
Sheila is a 26-year-old beauty from Delta State who sees herself as funny and down to heart. This very focused and determined diva and actor loves dancing, singing and talking a lot. She hopes to use the Next Movie Stars platform to announce her talent to the whole of Africa.
Load more