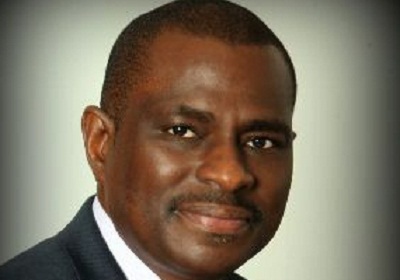 United Bank for Africa (UBA), one of the largest financial services company in Africa is partnering with Bharti Airtel, a leading telecommunications services provider with operations in 20 countries across Asia and Africa, to provide mobile-based financial services across Africa through Airtel Money.
Airtel Money is Bharti Airtel's mobile commerce brand that enables subscribers to carry out financial transactions directly from their mobile phones.
Under the Memorandum of Understanding (MOU) signed, both companies will expand the range of innovative financial services to their customers in the 12 countries where they are both present within Africa which include Nigeria, Ghana, Burkina Faso, Sierra Leone, Gabon, Kenya, Uganda, Tanzania, Chad and Zambia, Congo Brazzaville and Congo DRC.
UBA operates in 19 African countries as Africa's Global Bank with over 10m customers while Airtel has presence in 17 African countries with over 30m registered mobile money customers.
UBA and Airtel will jointly launch new mobile based financial products and services that are relevant to customers with the objective of driving convenience to their combined over 30m+ registered customers. These services include International Money Transfer services, Mobile Banking, Super Agency Services, and Payment Cards for their customers. The partnership will also facilitate cardless withdrawal services at ATMs, Mobile Savings and Loans.
These initiatives are geared at improving convenience for their teeming customers across the continent whilst boosting intra-Africa trade and commerce.
"We are very excited about this partnership with Airtel that will see the introduction of innovative solutions in the e-commerce space in Africa. The rich bouquet of mobile-based services which we will be introducing under the partnership will not only support financial inclusion across Africa, it will also improve trade and break barriers of doing business on the continent. As Africa's global bank, we are proud to be at the forefront of using a mobile based platform to provide ubiquitous financial services to resolve some of Africa's challenges," said Kennedy Uzoka, Group DMD and CEO, UBA Africa.
Commenting on the partnership, Chidi Okpala, Director and Africa Head, Airtel Money said: "We have chosen to partner UBA in providing this service across Africa because of its pan-Africa spread, leadership in innovation and Retail Banking, and shared presence in 12 African countries. We are confident that this partnership will fast track our aspiration to deepen access to financial services, create cash-lite ecosystems and reduce cost of transactions across Africa."
Load more