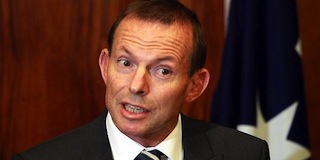 Six men have been charged over what Australian police said Saturday was one of the largest drug busts in the country's history, worth up to Aus$1.5 billion (US$1.28 billion).
Australian Federal Police said the men were charged over their involvement in the attempted importation of almost three tonnes of MDMA and crystal methamphetamine, also known as ice, into Sydney.
Police will allege that the drugs, detected by Customs officers, were hidden in a container shipped from Germany which had been filled with furniture and unmarked boxes.
"This seizure represents the second largest seizure in Australian history, which proves law enforcement agencies are working harder than ever to keep drugs out of our community," said commissioner Andrew Colvin.
Authorities said after the drugs were discovered, police allowed the shipment to be delivered to an address in western Sydney. They arrested the six men, all Australian residents, as they accessed the boxes.
"The importation of these substances into the community is being orchestrated by serious and organised crime groups," said Australian Customs and Border Protection Service chief executive Roman Quaedvlieg.
The six men, who range in age from 23 to 34, have all been charged with attempting to possess a commercial quantity of a border controlled drug.
The charges attract a possible penalty of life imprisonment, police said.
Load more