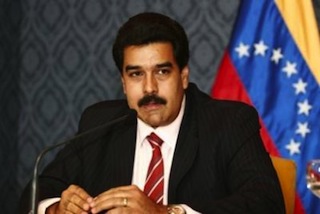 Venezuelan President Nicolas Maduro said Friday his government would slash the budget of his oil wealth-dependent nation, as crude prices plunged after OPEC nations decided to hold output steady.
"I have ordered a set of cuts in the nation's budget," Maduro, whose country has faced shortages of basic goods and high inflation, said during a public event with public servants.
The 12-nation Organization of Petroleum Exporting Countries (OPEC) opted Thursday to maintain its collective output ceiling at 30 million barrels per day, where it has stood for three years, sending prices plunging.
OPEC refused to cut production despite oversupply that has sent prices tumbling by more than a third since June, with analysts warning of further falls to come.
Venezuela — which has the world's largest proven oil reserves — depends on crude exports for 96 per cent of its hard currency revenues.
US benchmark West Texas Intermediate for delivery in January closed at $66.15 a barrel on the New York Mercantile Exchange, down $7.54 from the closing price Wednesday. It was the lowest WTI close since September 2009.
The NYMEX was closed Thursday for a holiday.
As the New York market closed in an abbreviated session Friday, in London, Brent oil for January delivery sank below $70 for the first time in four and a half years, to $69.78 a barrel. Brent settled at $70.15 a barrel, down $2.43 from Thursday's close.
Load more