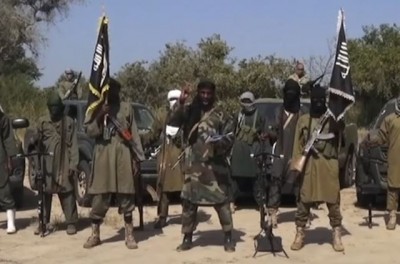 Nigeria's top Islamic body accused authorities Sunday of failing to protect citizens from Boko Haram extremists and urged Muslims "to take all defensive measures" under the law to protect themselves.
The Jama'atu Nasri Islam (JNI), the umbrella group for the Muslim community in Nigeria, made the statement following the coordinated bomb and gun attacks at the Central Mosque in northern city of Kano on Friday which killed at least 120 worshippers.
In the statement, JNI called on Muslims to "take all defensive measures within the purview of the laws to protect themselves since government has clearly failed."
It did not elaborate.
The Emir of Kano, Muhammad Sanusi II, made a similar call in Kano about two weeks ago.
The JNI, based in northern city of Kaduna and headed by the Sultan of Sokoto, called on authorities "to be manifestly committed to the responsibility of protecting the lives and properties of Nigerians."
It slammed the state of emergency imposed in three northeastern states of Borno, Yobe and Adamawa since May last year as "ineffective".
"Why is it that any time the ineffective state of emergency is about to elapse and an extension is being sought, attacks are carried with sophistication?" it asked in the statement.
Critics have often slammed the military's inability to curb the bloody insurgency in the country which has claimed more than 13,000 lives since it started in 2009.
Meanwhile, dozens of volunteers on Sunday, equipped with brooms, mops and detergent, cleaned the blood-stained Central Mosque, still littered with abandoned footwear after the coordinated attack.
At least 270 people were also wounded in the assault on Friday when two suicide bombers blew themselves up and gunmen opened fire during weekly prayers in the mosque in Kano, the biggest city in the mainly Muslim north of the country.
The Emir of Kano, whose palace is next to the mosque, vowed that Muslims would never be intimidated to abandon their faith following the attack, which has also been condemned by world leaders, include Pope Francis, the French president and UN secretary general.
While the Catholic Pontiff slammed the attack as an "extremely serious sin against God", French President Francois Hollande has called for a united front against the barbarism of Boko Haram Islamists.
Load more