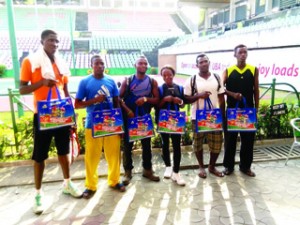 As part of efforts to inspire players to aim high, the Nigeria Table Tennis Federation (NTTF) is staking N1.8m for the maiden President's Cup holding this month.
The tournament, according to the federation, would involve the top 16 players within and outside the country, while the event will also be used to honour outstanding players and officials this year.
The two-day championship holds at the Molade Okoya-Thomas Hall of Teslim Balogun from 10-11 December.
According to the prospectus released Sunday by the organizers, the 16 men singles and the 16 women singles players shall be drawn into four groups of four players in each group.
The matches will be played in a round robin format with the top two players progressing to the next stage of the championship. The top eight players will also be drawn into two groups of four each with the top two advancing to the semifinal stage.
On the eligibility of the players, the organizers said: "The NTFF Technical Committee shall determine the other criteria for invitation which shall include for each event, but not limited to available top four Nigerians in the current world rankings as well as performances during the year 2014. Only players registered by clubs, which are affiliated to their state association and or the NTTF, are eligible."
They added: "All players shall hold the current NTTF Player's Licence, which must be produced on demand. Invited players shall complete an acceptance form which shall be forwarded to the Secretary General on or before the close of acceptance which shall be 2.00pm on Tuesday 9 December, 2014. All unaccepted invitations shall be extended to players in the 'reserved List'."
Every player listed for the competition will be rewarded with cash, while the star prize is N250, 000.
For the award, the player of the year as well as the young player of the year will be honoured at the colourful event holding on 11 December in the presence of dignitaries.
Load more