Cyriacus Izuekwe
A baby girl born by a house maid  in Lagos State, western Nigeria, has caused a fight between two women over who among them should take custody of the baby.
The maid lived with a man, Oyekale Oladele and his wife Ngozi, who have been seeking to have a baby for years to no avail.
Trouble started after Mrs Evelyn Njoku reportedly brought the 15-year old mother of the baby to live with Oyekale Oladele and his wife Ngozi, in Lagos and Oladele allegedly impregnated the maid.
Sources said after she became pregnant, the couple did not allow Mrs. Njoku to see her.
The pregnant maid was allegedly hidden by Ngozi and her husband at FAAN staff quarters at Murtala Mohammed International Airport where both families reside.
When Njoku later discovered that the girl was still in Oladele's flat, she was already heavily pregnant.
She reported the matter to the police and Oyekale and Ngozi were arrested and charged to court with abduction and unlawfully impregnating the girl.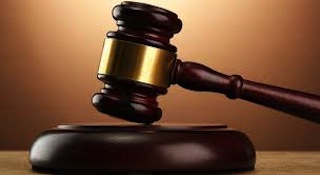 They were later granted bail.
P.M.NEWS gathered that the girl was later delivered of the baby and both families gave her different names. One called her Favour and the other Amarachi.
Though there is no DNA test yet to ascertain the paternity of the baby, Oyekale claimed that he was responsible for the pregnancy and therefore the baby belongs to him.
Mrs Njoku said that Oyekale cannot claim the baby because he was not legally married to the teenager. She insisted that the baby belongs to her because she is the maid's guardian.
Mrs. Njoku later took custody of the baby and the mother until Oyakale and Ngozi reportedly abducted the baby and the mother and brought her back to their house. The matter was again reported to the police and the couple was re-arrested and charged to Family Court with abduction of the mother and the baby under the Criminal Code.
When they were arraigned, they pleaded not guilty.
The presiding Magistrate, Mrs K.B. Ayeye granted Oyekale and Ngozi bail in the sum of N100,000 with one surety in like sum. They were remanded in custody pending when they will fulfill their bail condition. The matter was adjourned till 8 December, 2014.
P.M.NEWS learnt that the parents of the maid have not been told that she was pregnant and had been delivered of a baby.

Load more