Eromosele Ebhomele
Owner of one of the pornography websites on the internet has disclosed to P.M.NEWS that Nigerians are the largest visitors to the site.
This means that out of all the countries of the world, according to him, Nigeria is rated as one which has one of the highest viewership of pornography sites as well as those who patronise pornographic videos.
Simply identified as Okonta, the Chief Executive Officer of naijaporntube.com, one of the Nigerian-made websites exposed by P.M.NEWS in January 2013, told our correspondent that irrespective of religion and cultural beliefs, Nigerians are rated high when it comes to watching pornography.
"Although we frown against porn in Nigeria, Nigerians watch the highest porn sites daily. From Lagos to Sambisa forest, they all watch it," he said, describing it as a unifying factor, just like football.
"Let me give you statistics from when I started three years, seven months ago; since then, seven million users visited the site, apart from the 90 million page views of the website from 251 countries worldwide.
"The first nine countries that visit the website the most are Nigeria, Ghana, US, UK, South Africa, France, Canada, Germany, Ivory Coast. This is same with most sites related to pornography. "Sexual satisfaction can do a lot to a person's mind. Notherners do watch porn too, just as the Southerners do. We are one nation in this respect, no tribalism in this aspect," he told P.M.NEWS.
Currently, the site, he said, witnesses a traffic as huge as 85 every minute, with many watching videos and downloading some that are of interest to them.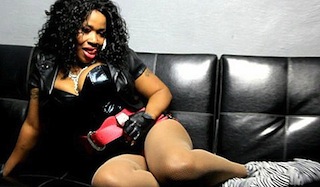 He said he was aiming to become one of the first 50 websites patronised across the globe and that as a result of this, he had been busy repackaging the site.
"Now, viewers and registered members can upload videos as long as they meet the legal requirement of having the actors in the clips as adults."
P.M.NEWS learnt that most of the videos are locally made involving couples from Nigeria and other African countries. Sometimes, many of these videos are leaked.
"You can even upload videos anonymously. Just make sure it is in tune with the law," he added. He told P.M.NEWS that  pornography is  big business.
"Porn business is billion dollar enterprise worldwide. Everyone is welcome including you. "I am a busy person, I am working on something bigger in the adult entertainment industry for Africa and when it's ripe, I'll invite you to do the first interview," he added
On how he makes profit, he said he gets donors from different parts of the world who love what he does. He also sells sex toys and makes money from advertising, adding: "when people like what you do, they would dash you money."
He however disclosed that he had to go into the porn industry to provide a job for himself.
"I only did WAEC and NECO. I'm not a graduate. When I read about graduates online lamenting about not doing anything, I tell them they need to wake up. "Many are relying on their certificate from universities to get them a job and that makes me laugh. Nobody will get you a job, just do something for yourself," he said.
Some of the challenges in operating porn websites, according to him, include hackers trying to shut down the site as well as people impersonating him on social media and asking people for money or recharge cards for connection to women.
"They are lazy, they could also create something similar and make a living from it," he advised such people.
Load more