Okafor Ofiebor/Port Harcourt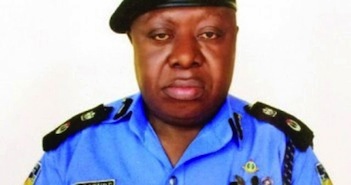 Barely 48 hours after about 10 persons were shot and killed by unknown gunmen yesterday, at Omoku,the headquarters of Ogba/Egbema/Ndoni local government of Rivers state, a policeman and another person suspected to be a cultist in Amadi-Ama town, in Port Harcourt City Local Government Area of Rivers State were also gunned down.
The incident at Amadi Ama happened at 7:00 a.m. on Sunday as residents of the area were preparing for church service.
According to an eyewitness account, four gunmen all youth, laid siege in the area for about an hour before they carried out their attack.
It is suspected that the attackers were on a revenge mission as the one of the civilian victim identified as Gift, was a member of a Greenlander cult group.
It was learnt that the cultists shot their victim at point blank range but it is not clear how the policeman who was shot dead.
Rivers Police command has spread its dragnet in the area and recorded a harvest of arrest due to the death of their colleague.
The state Police Public Relations Officer, Ahmad Muhammad, a Deputy Superintendent of Police (DSP), said 25 persons have been arrested in connection with the incident and they are helping the police.
Load more