Jethro Ibileke/Asaba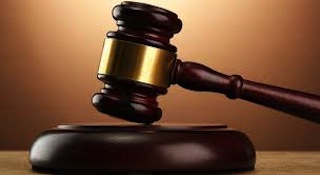 A Delta State High Court in Asaba Tuesday sentenced three persons arrested and charged to court for kidnapping of the wife of a former Ughelli South Local Government Council Chairman, Mrs. Elizabeth Otidi, to a total of 51 years in prison.
The convicts, Kelly Ogun, a 33 year-old farmer, Udoji Peter, 35 who also is a farmer and 26-year old taxi driver, Iloaria Jonathan are to spend 17 years each behind the iron bars after they were found guilty of two count of conspiracy and kidnapping.
The court sentenced the three of them to a jail term of seven years each on the count of conspiracy to commit kidnapping and 10 years each for the substantive offence of kidnapping while they were discharged on count three as the court ruled that prosecution failed to establish essential ingredients of the offence (demanding with menace) beyond reasonable doubts.
Prosecution from the Delta State Ministry of Justice had told the court that on or about the 28 January 2010, that the accused persons with others now at large, conspired and executed their conspiracy by kidnapping Mrs. Elizabeth Otidi while she was returning from the market in her car.
The offence was committed at Kiagbodo, within Bomadi Judicial Division.
The court was further told that the kidnappers numbering over six in a Volkswagen Jetta drove dangerously and hit their victims car from behind as she slowed down to negotiate a speed breaker, following which the kidnappers jumped down from their own vehicle, seized her and whisked her away to a forest across the Bomadi River.
The court also heard that the convicts demanded for N30 million ransom from the victim's husband before she could be set free.
Mrs. Otidi who identified her kidnappers as her evidence-in-chief during trial, said she showed signs of bravery as she outwitted her abductors and escaped from their den in the night after pretending to be pressed.
The three kidnappers who allegedly made voluntary confessional statements to the police, admitted to committing the offense but however made a u-turn by denying all the charges during trial.
Load more