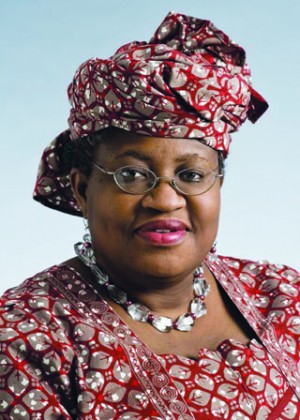 The Centre for Constitutional Governance (CCG) has called on all Nigerians to demand for greater transparency and accountability in the utilization of Global Fund (GF) Allocations to Nigeria for 2014-2017.
In a press statement released by Juliana Iregbu-Ihejirika, the Programme Officer (PO), it was disclosed that Nigeria with an allocation of $1.1billion tops the list of a group of 15 countries who will receive over half of the total allocation of $14.67 billion by the Global Fund.
According to an analysis done by AIDSPAN, an independent observer of the Global Fund, the GF allocation for HIV in Nigeria is pegged at $477 million, while malaria gets $500 million.
"The optimistic determination of the Global Fund donors to fight HIV/AIDS, malaria and TB to a halt with such a laudable commitment should also translate to a heightened resolve of those in charge of utilizing the funds in Nigeria to do what is right and a steadfast zeal of civil society and key populations to police these monies", she said.
The PO also made reference to the recent World Health Organizations' (WHO) statistics on Nigeria's Health Status which she described as a cause for concern, with the average life expectancy at 52 years for men and 54 years for women, which she said was way below the global average of 73 for women and 68 for men, and especially worrying for a country like Nigeria, categorized as middle-income.
"It is also alarming that maternal mortality rate is 608 out of every 100,000 live births which is twice as high as South Africa's 300 per 100,000 and almost ten times Egypt's 66 per 100,000″ she said.
According to her, "only about 3 per cent of HIV positive mothers in Nigeria are said to have access to antiretroviral treatments, a large number of inmates in congested prisons across Nigeria are living with HIV and AIDS and most often without treatments. The rate of TB infections is also tilting towards an epidemic level."
In addition, she described malaria as a major public health problem in Nigeria where it accounts for more cases and deaths than in any other country in the world.
Quoting a malaria factsheet by the Nigerian government, she stated that "malaria is a risk for 97 per cent of Nigeria's population with the remaining 3% of the population living in the malaria free highlands."
The report also specifies that there are an estimated 100 million malaria cases in Nigeria annually with over 300,000 deaths per year. This, she said, compares with 215,000 deaths per year in Nigeria from HIV/AIDS.
According to her, "malaria contributes to an estimated 11 per cent of maternal mortality. Malaria accounts for 60 per cent of outpatient visits and 30 per cent of hospitalizations among children under five years of age in Nigeria."
In conclusion, she called on all stakeholders to play their roles effectively in ensuring that there is effectiveness and efficiency in the utilization of the current global fund allocation to Nigeria "to enable us turn the current state of the Nigerian health sector around."
Load more