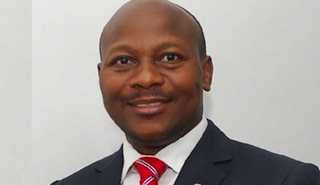 In a bid to address challenge of access to credit for SMEs, and to hasten the credit delivery process, the Bank of Industry (BOI) has signed service agreements, engaging 122 Business Development Service Providers (BDSPs) to increase SMEs' capacity to apply for and secure financing from the Bank.
Speaking at the event, the Managing Director/CEO, Bank of Industry, Rasheed Olaoluwa stated that this move had become imperative because even though SMEs account for over 90 per cent of the companies in Nigeria, account for half of the nation's GDP, and provides employment for over 30 per cent of its populace, many SMEs have not been able to attract funding because of poorly packaged and non-bankable business plans and proposals submitted to secure funds.
He added that this strategic partnership with BDSPs was in furtherance of the Bank's core mandate "of providing long-term financial and business support services to large, medium and small projects". He also pointed out that this would also help the Bank fulfill its obligations towards the success of the National Enterprise Development Programme (NEDEP), of which the Bank is a key stakeholder.
Olaoluwa revealed that the selection process that brought about the 122 BDSP firms was rigorous and that the selected companies were placed in three categories, based on their capacity and preferred areas of coverage. BDSPs with a national coverage totalled 28, regional coverage BDSPs were 74 (of which Clement Ashley Consulting is one of the seventy four, and covering the South West, South South and South East zones), while state-focused BDSPs were 20 in number. "
Load more