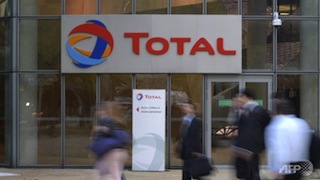 French oil firm Total on Thursday inaugurated a major project off Angola with a capacity of 160,000 barrels per day as the company touted its African investments in the face of falling prices.
New chief executive Patrick Pouyanne inaugurated the CLOV project, which draws from four deep-water fields off Angola in the Atlantic off southwestern Africa.
CLOV was launched in 2010 at a cost of $8 billion (6,5 billion euros). Thursday's inauguration came with petroleum-producing nations and the industry struggling with falling oil prices.
"Total has three particular strengths: ultra-deep water, liquefied natural gas and Africa," Pouyanne said at the ceremony, adding that Total was the largest producer on the continent.
It is also the largest producer in Angola.
"Despite the volatility of oil prices, we are keeping a long-term vision and we are maintaining the projects that have been announced, such as Kaombo in Angola," he said.
The development of the Kaombo project however, which the company hopes will produce 230,000 barrels per day, has seen a budget cut, from $20 billion to $16 billion.
A third of Total's production as operator — some 670,000 barrels per day — occurs in Africa.
Pouyanne, who took over after the recent death of Christophe de Margerie in a Moscow plane crash, visited Gabon as well during his trip and plans to visit Nigeria in January, where Total also has investments.
Nigeria remains Africa's largest oil producer at some 1.88 million barrels per day in October, according to the International Energy Agency. Angola is the second-largest, with October production at 1.72 million barrels per day.
Load more