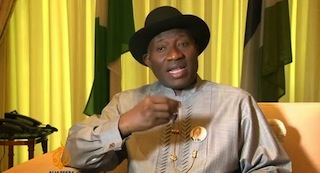 Nigeria on Friday said that a decision to cancel United States training of its soldiers to fight Boko Haram was a logistical, not a political decision.
The United States Embassy in Abuja announced on Monday that the Nigerian government had halted a training programme of an army battalion, which would have developed into a unit to take on the militants.
The cancellation came after Nigeria's ambassador to Washington last month criticised the United States for the "scope, nature and content" of its support for the counter-insurgency.
In particular, he said Washington had failed to provide the weapons required to deliver a "killer punch" to Boko Haram.
But Nigeria's national security spokesman, Mike Omeri, played down talk of strained diplomatic ties, saying it did not affect the countries' existing military cooperation.
"This is just a training component for one battalion of the Nigerian Army," he told AFP.
"We have had the first and second phase of that training, so it is not as if the whole bilateral military agreement has been suspended. The suspension is logistical and not political."
Omeri was quoted as saying that the cancelled third phase required military equipment to be withdrawn from current operations to be used for training.
The US Embassy had said it regretted the end of the training programme, which had been offered in the wake of Boko Haram's abduction of 276 schoolgirls in northeast Nigeria in mid-April.
A number of foreign powers sent surveillance and intelligence specialists to Nigeria to assist the military with the search for the 219 teenagers who are still being held.
Nigeria's military — west Africa's largest — has been unable to end the five-year Islamist insurgency, which has left more than 13,000 dead and displaced more than one million people.
The main opposition has alleged that Nigeria's government has been playing politics with the insurgency, as the worst-hit areas are unlikely to vote for it in next year's elections.
Load more