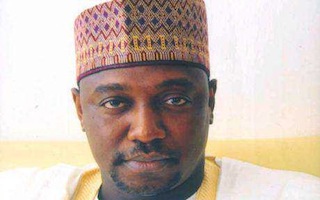 Alhaji Abubakar Bello, winner of All Progressives Congress (APC) gubernatorial primaries in Niger, said he would focus attention on rural development if elected governor in 2015.
Bello said this when he briefed newsmen at the party's secretariat in Minna on Friday.
"Local government areas have no commercial activities; they need to be funded so as to reduce the level of poverty.
"We went round the 25 local government areas of the state; I must say that I wept due to the kind of hardship and poverty the people are confronted with.
"A lot of them are exposed to different kinds of diseases from the contaminated water they drink as a result of open defecation.
"If elected into office, there will be training and re-training of local government officials, it would include practical and theoretical training.
"Proper education must be given to these people, what we saw was pathetic, I am sad with what I saw."
Bello said more public schools with adequate facilities would be provided in the rural areas, adding that education was key to development.
Bello also pledged to address the problem of corruption at both Local and state levels.
"As a leader, you lead by example, and to truly have a democratic country, we must have a corruption-free country."
He called on the people of the state not to relent "because the race is not over yet. We seek your support during the elections," he said.
Load more