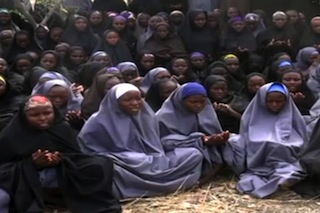 The Africa Union (AU) has announced plans to engage Nigeria's Federal Government and other stakeholders in a fresh effort to rescue the 219 schoolgirls abducted by members of the Boko Haram Insurgents in Chibok, Borno State.
The AU Special Envoy for Women, Peace and Security, Mrs Benita Diop, said in Addis Ababa that she would lead a High Level delegation to discuss fresh effort to rescue the girls, kidnapped since 235 days ago, with the Nigerian officials and stakeholders in Abuja.
Diop is expected to arrive in Abuja on Dec. 8 accompanied by the Ambassador of Niger to AU, Diallo Amina Djibo, former President of the African Court of Human and Peoples Right, justice Sophia Kufor, Liberian peace activist, Leymah Gnowee, Ms Harriette William and Mr John Ikubaje.
The envoy, who had in the past addressed various meetings on AU's effort to secure the girls said the continental body would continue to engage officials and stakeholders on the best measures to protect the girl-child through robust policies on education, employment opportunities and better welfare.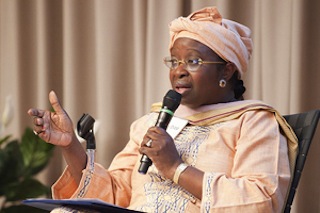 The AU Commission had announced that 39,000 underage girls were sent out for marriage daily in Africa and called for
more efforts to tackle the practice and ensure that such girls face their future through adequate education.
The envoy is expected to meet with the officials of the ECOWAS, officials of Nigerian government and Civil society groups to dialogue on the effort to rescue the girls who had been seized from their dormitories on April 14, by the Boko Haram Insurgents.
The AU had during the just-concluded meeting, launched a campaign tagged "End Child Marriage Now", called for urgent measures to tackle this growing cultural practice in the continent with a daily record of 39,000 victims.
Diop had visited the Central African Republic (CAR), South Sudan and Somalia on similar mission.

Load more