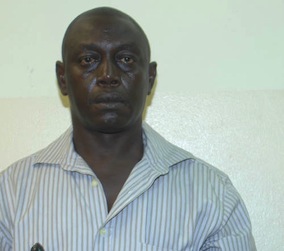 A High Court sitting in Okene, Kogi state, has sentenced a Deputy Comptroller of Prisons, Joseph Idachaba, to seven years in prison for defrauding the Nigerian Prisons Service (NPS) of over N1.4 million.
The convict and another staff of the prison, Ruth Onoja, were arraigned for fraudulently transferring N1.4million from NPS bank accounts to that of a ghost staff named, Mohammed Ugbede, in February.
They had been stranding trial on a three-count charge of criminal conspiracy, falsehood and fraud levelled against them by the Economic and Financial Crimes Commission (EFCC).
In his judgment, Justice Josiah Majebi, said that the prosecution had proved the case beyond all reasonable doubts
Majebi, however, acquitted the convict on charges of conspiracy and falsehood.
He also discharged and acquitted the second respondent for failure by the prosecution to establish the charge of conspiracy linking her to the crime.
The prosecution said that Ugbede later paid the amount into Idachaba's account.
The judge said that the convict had initially admitted commission of the crime in his statement, but later turned around to deny it.
"The claim of the Idachaba that he does not know Opia Mohammed Ugbede who was alleged to have paid the money into his account is but an afterthought.
"To believe the story of the 1st accused in the face of the overwhelming evidence adduced by the prosecution is to believe the holiness of a bishop hanging a talisman on his neck," the judge said.
He said that the prosecution had established that the 1st respondent knowingly misrepresented Ugbede as a staff of NPS with the intention to defraud the service.
The judgement was delivered Friday.
Load more