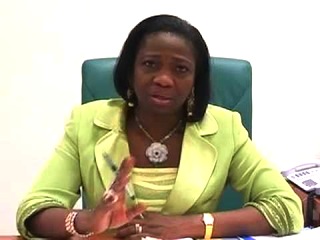 A federal lawmaker, Rep. Abike Dabiri-Erewa, on Sunday said she decided not to return to the House of Representatives in 2015 to give others the chance to contest.
Dabiri-Erewa, an APC member, who presently represents Ikorodu Federal Constituency, spoke with newsmen in Ikorodu, Lagos.
She was among delegates who voted at the APC primary election for the House of Representatives in Ikorodu.
The legislator said she would, however, continue to work for the party's success as she was among the founding members in the South-West.
"My decision not to contest in the next election was a hard one.
"But I took the decision to allow others come in to gain experience and also to allow true democracy prevail.
"The constitution allows us to contest as many times as we want but having run for three times, we should give another person the chance to run and gather experience," she said.
On the APC primaries for federal constituencies, she said that she hoped the best candidates would emerge.
She said that the peaceful nature of the primaries showed that APC would be the party to beat in 2015.
"I have the belief that APC will triumph at the forthcoming 2015 general elections to enable Nigerians experience the desired change.
"I'm not only being optimistic at winning in Lagos State but also sure that APC will triumph at the federal level," Dabiri-Erewa said.
She urged Nigerians to go out and vote for candidates of their choice.
Load more