Okafor Ofiebor/Port Harcourt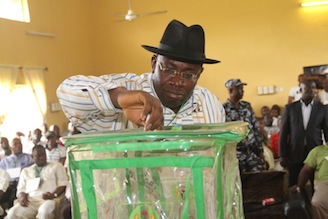 The Chairman, Senate Committee on Oil and Gas, Downstream sector, Senator Emmanuel Paulker and former Director General, Nigerian Television Authority, (NTA), and Chairman of Silverbird Group, Mr. Ben Murray-Bruce have emerged as the ruling People's Democratic Party, (PDP) flag bearers representing Bayelsa Central and East Senatorial Districts in the 2015 general election.
However, Senator Heineken Lokpobiri lost his re-election bid to the immediate past chairman of the Bayelsa State Scholarship Board, Evangelist Foster Ogola.
This was contained in the result declared by the Chief Returning Officers in the three Senatorial Districts and coordinated by the Chairman, Bayelsa State National Assembly Primaries Electoral Committee, General Idi Adamu, (retd).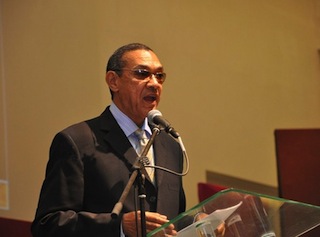 Murray-Bruce won by 138 votes, 127 votes more than second placed Anthony Ikoli (SAN) who polled 11. Hon. Nelson Belief 2 votes, Mrs Irene Digitemie Opuene 4 votes, Hon. Clever Ikisikpo 0 votes while Austin Dressman and Professor Ayebaemi Spiff withdrew.
In Bayelsa Central Senatorial District polled Senator Emmanuel Paulker 174 votes to win and retain his place. Austin Ogionwon Febo got 17 votes, Ebiundu Komonibo 1 vote, Torunana 1 vote.
In Bayelsa West Senatorial District, Evangelist Foster Ogola 69 votes winner, Hon. Ayakeme Whiskey 27 votes, Captain Matthew Karimo 12 votes, Dr. Stella Dorgu 3 votes, Chief Frank Akpoebi 2 votes, Senator Heineken Lokpobiri 0.
Load more