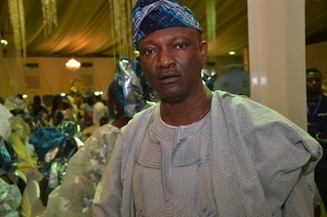 Jimi Agbaje, one of the leading governorship aspirants on the platform of the Peoples Democratic Party (PDP) in Lagos state appears to be on course for victory even before the announcement of results, although Agbaje has said he is not sure if he will emerge as the candidate of the party.
Agbaje said this shortly after voting ended and while fielding questions from journalists at the venue of the primary.
Agbaje is expected to go neck-to-neck with Senator Musiliu Obanikoro but seems to leading candidate.
"In politics you are supposed to bring all that you can offer to the table and try to convince the party hierarchy and the membership at the lower level that you are the best and if they are supporting me, it is because I have been able to convince them.
"This whole thing is about winning the election, it's not just about giving the ticket to anyone but giving it to the person that can win.
"Elections can be tricky but I have done my work. It's a delegate thing and you can never know how the voting could go. I could win by a wide margin, by a small margin or I could lose."
Meanwhile, Chief Bode George has walked out of the venue angrily. He left the venue shortly after Ojo Local Government finished voting.
Note: This story has been modified. Sorry for any inconvenience it may cause you. Thanks

Load more