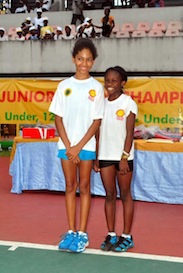 The Coach of the Lagos State Athletics Association, Adenuga Adegboyega, on Monday recommended scholarships for athletes with outstanding performances at cadet and junior competitions, instead of monetary rewards.
Adegboyega told NAN in Lagos that such incentives would make athletes to be committed in developing their sporting and academic skills.
"It is good to appreciate athletes that excelled in competitions but those within school age should be considered for award, basically to encourage them to combine sports and academics.
"Scholarship will have more value, unlike cash reward, they might not make the best use of the money or have the wisdom to invest in their academics," he said.
According to him, some talented athletes are from homes where their parents cannot send them to school, so they will prefer them to sport because of the money.
"The mentality of some parents when it comes to the issue of money is funny; it is so bad that some will encourage their wards to go for sports.
"The reason is that because of the situation, the parents find themselves, they will prefer sports that will give immediate money for the family," he added.
According to him, the step will also lure other parents that discourage their wards from developing their talents in sports.
"The moral support an upcoming athlete gets from his or her parents is imperative, they will be all out to excel and make the parents happy."
Adegboyega, however, urged parents to endeavour to follow their children to training programmes and watch them participate in championships.
Load more