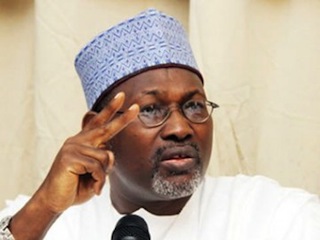 The Independent National Electoral Commission (INEC) on Monday in Kaduna said it had commenced the distribution of over two million Permanent Voter Cards (PVCs) across the state.
The Administrative Secretary of the commission in Kaduna State, Alhaji Yusuf Hadejia, told the News Agency of Nigeria (NAN) that the distribution would hold in 5,101 Polling Units in the state.
He said that the expected voters card to be distributed was 3.5million but that presently N2million cards were on ready for distribution and we are expecting more from Lagos".
Hadejia said that some local government areas were experiencing challenges which might lead to delay in the distribution.
"Like some parts of Kaduna South and Igabi, but those challenges are being addressed," he said.
Hadejia said the distribution, scheduled for between Monday and Wednesday would be collected at designated polling units where voters registered.
He said that the distribution would continue up to the election date at all the 23 INEC local government area offices of the state.
Hadejia said the Continuous Voter Registration exercise would hold between December 12 and December 17 in the state.
NAN reports that the issuance of the cards has already commenced despite late arrival of INEC officials in some of the wards.
Load more