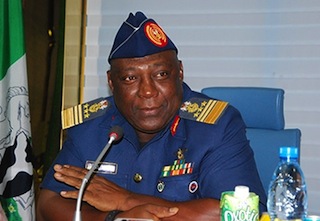 Nigeria's military authorities on Monday said they had given clearance for a Russian cargo plane carrying French military equipment to leave after it was detained in the volatile north.
Air force spokesman Air Marshal Olusola Amosun made the announcement to reporters alongside France's defence attache in Nigeria, Colonel Marc Humbert, in the capital, Abuja.
The chartered flight made an unscheduled landing in the northern city of Kano on Saturday morning, sparking speculation about its cargo and fuelling rumours of outside support for Boko Haram.
Amosun said the Antonov 124 was held because the Nigerian authorities "did not get adequate and sufficient clarification from the crew" and there were also "language issues".
But the officer said the French government had since provided clarification about the equipment and added: "We are releasing the aircraft."
A French embassy spokesman said in a separate email that they expected the transport plane to leave Nigerian territory "very soon" but did not give a specific time.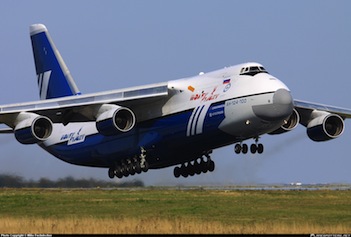 Eighteen Russian crew and two French military personnel were on board at the time and were questioned but not arrested, sources told AFP on Sunday.
The cargo, which included two Gazelle light helicopters, spare parts and maintenance items, was being transported from Bangui in the Central African Republic to the Chadian capital, N'Djamena.
The French embassy said the plane diverted the 710 kilometres (441 miles) to Kano because of heavy air traffic in N'Djamena but was not carrying weapons.
The hardware was being transferred as France winds down its military operations in the Central African Republic and reinforces its anti-Islamist regional operation, codenamed Barkhane, in Chad.
Rumours about clandestine arms shipments are rife in restive northern Nigeria, with no end in sight to the five years of violence in Boko Haram's insurgency.
Allegations of foreign support, particularly from Chad, have become a political issue for opponents of President Goodluck Jonathan, who accuse him of not doing enough to end the rebellion.
Load more