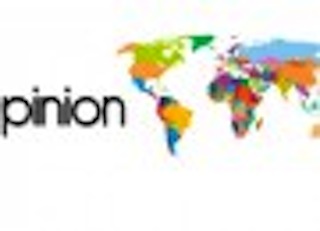 Anger, condemnation and disbelief greeted the judgement of a Lagos High Court delivered on Friday, October 17, 2014 which upheld the ban on hijab (a head covering worn in public by some Muslim women) in public secondary schools in the state. The Muslim Students Society of Nigeria, (MSSN) Lagos State Area Unit, had approached the court seeking an end to the humiliation and harassments of Muslim female students from using hijab in schools.
Justice Grace Modupe Onyeabor in a suit filed against the government by the MSSN through their lawyer, Chief GaniAdetola-Kazeem (SAN), held that the ban was not discriminatory. The judge held that Nigeria's 'secular' nature as provided by Section 10 of the Constitution must be preserved by the government and that such permission will affect the secular nature of Lagos State. In her ruling, Onyeabor opined that the use of hijab by Muslim ladies will make others feel inferior!
The plaintiff cried foul, blue murder and day light robbery, alleging that the judge ruled against natural law. They stressed that Nigeria is not a secular state but a multi-religious one, and that no section of the constitution declares Nigeria as a secular state. The Muslim Students could not hide their consternation to a judgement they considered condemnable and unfit of a civilized community like Lagos anchored and superintended by a Senior Advocate of Nigeria!
To the MSSN, the ruling is laughable considering the fact that the judgement was predicated virtually on a letter written in April 2014 by the State Attorney General, Ade Ipaye as the judgment did not differ from the letter, both in content and basis.
The organisation could not reconcile why the European constitutions and Turkish laws were extensively cited, at the expense of the Nigerian constitution which recognises two major religions of Islam and Christianity with such practices as the declaration of public holidays for their festivals. It wondered why the judge comfortably quoted antiquated Turkish laws and ignored the circular issued in Turkey in the same week the Lagos judgement on hijab was delivered, allowing the use of hijab in public schools by the same Turkish government.
Consequently, the MSSN has appealed the judgement. It posited that Justice Onyeabor erred in law, wondering, while considering judicial precedence on previous judgements on the issue (which negated her ruling as it were) both at the state and federal levels; the same section on which she premised her verdict; were not considered.
The Muslim Students argued that the Christian judge neglected and rejected numerous arguments presented to her during a case that lasted about two years. It insists that sections of the Nigerian constitution and international laws guaranteed the freedom of religion, thoughts and conscience and such narrow considerations cannot wish away their fundamental human right to religious expression.
They contended that if hijab does not make others inferior in other states, if it does not do so in other religiously inclined schools and if other students do not feel inferior in nursing schools and in other higher institutions of learning as well as in public offices, because their Muslim colleagues use hijab, how then does it make non-hijab users feel inferior in comparatively few Lagos State schools as claimed by the Judge? They therefore concluded that the denial of the hijab is a callous infringement on the fundamental human rights of Muslims.
Members of the organisation wondered why hijab suddenly became an issue in Lagos when it is permitted in advanced democracies like US, UK (from where Nigeria's common law originates), Germany, France and across Europe; and when it's use on school uniform is already taken for granted in Ekiti, Oyo, Osun and the entire Northern Nigeria. This is equally so in all Federal Government Colleges nationwide.
To many, it is a travesty of justice, a willful misinterpretation of the constitution and a rape of the code of law; to some, it is a mortgage of citizens' rights on the altar of political considerations and to others, it is symptomatic of corruption that pervades the judiciary which is supposed to be the last bastion of the denied and the final hope of the oppressed.
In another development, another Islamic group, the Joint Muslim Forum (JMF), declared that its members would only support any Lagos governorship candidate that supports the use of hijab in public schools, declaring: 'NO HIJAB, NO VOTE".
JMF recalled the inhuman treatments meted out to female Muslim students by Christian teachers and principals in Lagos over the hijab. Just one example will suffice here.
On February 5, 2013, an 11 year-old student, Aisha Alabi of Kadara Junior High School, EbuteMetta was given 43 lashes of the cane on the school's assembly ground  on the order of her principal, Mrs. E.C Ukpaka, for not removing her hijab after an Islamic Religious Knowledge class where the veil was allowed. The Forum stressed that 43 lashes for an 11 year-old is the height of inhumanity and oppression.
JMF took exception to what it called a highly provocative pronouncement of the Lagos State Commissioner for Education, Mrs. Olayinka Oladunjoye in a
press conference of 14th May, 2013 where she stated that Muslims who want their children to use the hijab should take their children to Muslim private schools, as if Muslims are not part of the 'public'.
JMF cited the ruling of a former judge of the same Lagos High Court, (Justice Joseph Olubunmi Oyewole) in a similar case involving the Lagos State School of Health Technology where hijab was allowed and another similar judgement by the Lagos Court of Appeal permitting even the use of niqab!
Justice Oyewole relied on sections 38 and 42 of the Constitution in Suit No ID/424M/2004 – Fatimoh Abidemi Rasak & 3Ors Vs Commissioner for Health, Lagos State & 2 Ors to shoot down and declare unconstitutional a circular issued by the Lagos State School of Health Technology banning the students from wearing hijab.
Again, the Court of Appeal in Ilorin in the case of "The Provost, Kwara State College of Education, Ilorin Vs Bashirat Saliu in suit number CA/IL/49/2009 ruled that "the use of veil by female Muslims qualifies as a fundamental right under section 38 of the constitution".
It concluded that Justice Onyeabor's ruling on the hijab case is "…illogical, inexplicable and a total miscarriage of justice. Should those who want hijab therefore remain perpetually under oppression and lack of religious freedom?'' it queried.
JMF advanced its argument further via the following posers: "Why is it that on one hand, the state claims to promote girl-child education and on the other hand, it openly discriminates against female Muslim students whose crime is the wearing of hijab to schools?
"Is LASG aware that Ekiti State by circular No. EK/SSG/01/375 of 12th December, 2013 has permitted female Muslim pupils in public schools to use hijab?
It demanded that "LASG must explain to Nigerians why hijab is acceptable on school uniforms in the whole of Northern Nigeria, Ekiti, Oyo and Osun states but remains an anathema in Lagos. How many constitutions do we operate in Nigeria? It queried.
JMF stated that the current uniform used in schools is Christian uniform imposed on Nigerians by Christian colonial masters. It suits Christian culture, so Christians already have their rights….Will LASG want to be seen as imposing Christian culture on Muslims and denying the latter of their well-deserved dividend of democracy?"
The Forum therefore called on the state government to voluntarily ignore the judgement and uphold the rights of female Muslim students by issuing a directive to school heads and principals to allow the use of hijab for students who subscribe to its use. It says that, in this way the government would have shown that it is a father to all and does not alienate any section of the community.
Meanwhile, some are unaware that government already partially recognised the use of hijab in schools as a permissible dress code for Muslims ladies by allowing its use during Islamic Religion Knowledge classes and Jumaat prayer. MSSN is only praying the court to declare it unconstitutional for anybody to discriminate or victimise any female that chooses to use it outside the specified periods.
Hence, it will be incorrect for the likes of Mrs Oladunjoye to ask Muslim parents to take their children to Muslim schools, just as it will be wrong for anybody to ask Christians to take their wards to Christian missionary schools if for any reasons, they find some of the government policies unfavourable.
It will also be wrong for the kinds of Ade Ipaye who applauded the judgement of the Ikeja High Court claiming that Lagos is a cosmopolitan city and that government has to be liberal. If liberalism in the UK, U.S, France and other home of liberalism allows female students and women police officers to wear hijab on their uniforms, how then the same liberalism does disallow it in Lagos state.
There are those who argued that if government accedes to the demand of the Muslims, it may spur others to make frivolous demands. But the question that must be asked is this: Are the demands reasonable, legal and constitutional? Any group or individual that have legitimate demands must have every reason to make them and refusal to do so should not in any way debar anyone from making legitimate demands.
Those who advance this opinion do not have good standing. One, Muslims are not demanding permission to use hijab, they are only asking that the user should neither be discriminated against nor be persecuted as presently being done by some over-zealous school principals and teachers.
Hence opposition to hijab in schools can only be out of unfounded fears, pathological hatred, religious bigotry and unjustifiable Islamophobia. Tolerance then becomes the only golden value that can provide cure for those affected by these emotions.
One may be tempted to ask. Is it the Muslims that are intolerant or the government? If education is for all, then colonial mentality and vestiges must be shrugged off, particularly as there has been no scientific prove of negative effect of hijab on scholarship.
What we must all know is that if Muslims' rights are denied today and others derive pleasure in such denial, there may be nobody to cry for them when theirs are also denied in future. Justice should be upheld irrespective of who is involved. The demand of the Muslims has nothing to do with secularism or the so-called 'secular' nature of the country that has no single mention in the constitution.
What many do not realise is that politicians are jittery. The overriding consideration here is politics – the watershed effect it may have on political campaigns and their chances of winning. They fear that the opposition may use the granting of such demand against them.
It is obvious that the judgement or the misjudgement can't stand the test of time. The Judge herself knows this too well. The authorities simply attempted to postpone and frustrate the struggle by the dubious verdict. The victoryof hijab shall in no distant future come to pass and that they all know.
Hijab phenomenon has become a universal wind of change that will leave no global community behind in its wake and Lagos, being a mega city cannot afford to swim against the tide; that will amount to crudeness and anti-civilisation.
On hijab, a constitutional lawyer, late Dr. Abdul Lateef Adegbite had at a forum told Governor Fashola that the demand of the Muslim students is not a privilege but a right and it is only legitimate for it to be given. The intervention of the court in this case is absolutely unnecessary and sheer time wasting if the right thing has been done.
It is therefore instructive to note that MSS is neither compelling those who do not believe in hijab nor asking even the Muslims who are not convinced about it to use it.
It must be stated that Hijab is a fundamental part of Islamic religion which is mandatory on Muslim ladies while outside the home. It is also pertinent to note that Muslims ladies are not resisting wearing school uniform; they are simply asking to be allowed to practise the tenet of their religion while studying, by donning hijab on their uniforms. That I supposed is not too much a demand and such will not be infringing on anybody's rights either.
That is true liberalism and an advanced form of democracy.
 
Yinka Salaam, Voice Of Nigeria, Lagos

Load more