Former member of the Lagos State House of Assembly, Thomas Olumuyiwa Fadeyi, has predicted a landslide victory for the All Progressives Congress and its gubernatorial candidate in Lagos State, Mr. AKinwunmi Ambode.
Fadeyi in a chat with newsmen in Lagos said the antecedent of the party in Lagos and the impressive career of Ambode, both as a renowned chartered accountant, a technocrat and the general acceptance of his candidacy by a wide number of Logicians informed his prediction.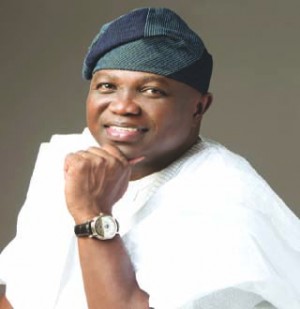 He called on all the other 12 contestants who took part in the justconcluded primery to bury their hatchets as good sportsmen and join hands with Ambode to ensure total victory for the party in the forthcoming general elections.
"We are all one big happy family in the APC.There is no loser and no vanqquished. We are all winners. I am very sure that very soon everything will be resolved in the interest of the party," Fadeyi said.
He was full of praises for the party leaders for conducting a free and fair primary, especially Asiwaju Bola Ahmed Tinubu, who he described as a "Leader of leaders"
"It is only once in a generation you come across a leader like Asiwaju Tinubu. This is why it makes me unhappy when some misinformed people start writing a lot of rubbish about him on the pages of newspapers," Fadeyi said.
He was piqued about certain comments made against Tinubu by a former commissioner for Transportation and Environment in Lagos State.
"I will advise him to find time and go behind to ask for forgiveness from Asiwaju. He should also ask for forgiveness from God because Asiwaju made him whatever he is today, " Fadeyi said.

Load more