Cyriacus Izuekwe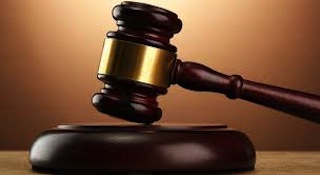 The police at State Criminal Investigation Department SCID, Panti, Yaba, Lagos state, Southwest Nigeria has arrested a fisherman, Taiye Agbaje for allegedly killing his colleague, Monday Ukoro inside a river over N3,000 debt while they were fishing.
Agbaje, 27, reportedly used a canoe paddle to hit Ukoro. The incident happened at Ogbun village river in Epe area, Lagos where they reside.
The late Ukoro was missing for four days before his corpse sailed to the bank of the river and when Agbaje was arrested by the police and he confessed that he was the cause of Ukoro's death.
The matter was transferred to SCID where Agbaje also confessed of committing the crime. Narrating what transpired, Agbaje told the police that the late Ukoro borrowed the money from him and refused to pay back.
He said when they went fishing, he demanded his money from him but he refused and insisted that he would not pay him, adding that, Agbaje would not do anything to him.
He said that utterance got him angry and he hit his head with a canoe paddle causing him to fall inside the river which eventually resulted in his death.
He said he did not tell anyone what happened until the corpse was recovered four days later. He explained that his conscience pricked him afterwards and he confessed.
He was charged before Ebute Meta Magistrate court with murder under the Criminal code. When he was arraigned, his plea was not taken.
The presiding Magistrate, Mrs A.K. Ariyo ordered him to be remanded in prison custody at Ikoyi, Lagos.
The court also ordered the prosecutor, Richard Odigie to duplicate his file and send it to DPP for advice.
The matter was adjourned till 7 January 2014 for DPP report.
Load more