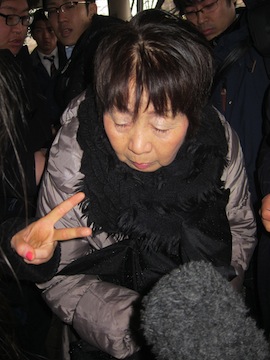 A Japanese woman linked to the death of six of her partners including four husbands was charged Wednesday with the killing of her 75-year-old most recent spouse, local media said.
Chisako Kakehi, 68, who was arrested last month, is accused of murdering her fourth husband Isao a year ago with cyanide, according to major media outlets.
She is reportedly denying the charge from Kyoto district prosecutors, who declined immediate comment on the widely reported indictment.
In a case that has gripped Japan, Kakehi — nicknamed the Black Widow after the spider that kills its mate after copulation — reportedly amassed one billion yen ($8.5 million) in insurance and other payouts over 10 years as a result of the death of a string of husbands and lovers.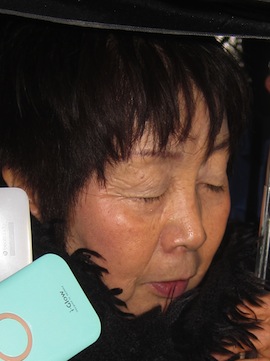 Authorities have found traces of cyanide in her homes and inside a plant pot she discarded after Isao's death, local media said.
Police in Osaka prefecture next to Kyoto are also investigating the 2012 death of her then 71-year-old boyfriend Masanori Honda, whose blood also showed traces of the poison, Jiji Press said.
Japanese media, which only recently began reporting on the case, recorded interviews with her earlier this year, in which she said she had no idea why so many of her partners had met untimely deaths.
"I want to know why all these things happened," she told a group of Japanese journalists months before her arrest.
"I want to make it clear. I am not the type of woman who wishes to remarry. As it happens, people that I met happened to have a strong desire to marry," she said.
Since the death from illness of her first husband in 1994, Kakehi had reportedly been involved with more than 10 men, of whom six had perished. She was married a total of four times.
Most of her partners were elderly or ill. She had met many of them through dating agencies, where she reportedly stipulated that prospective partners should be wealthy and childless.
Media have suggested that she frequently had more than one lover at a time.
Load more