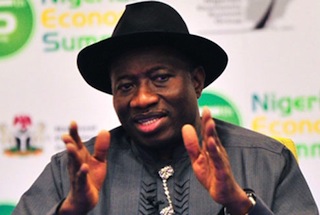 Nigeria has appealed to African countries to quickly put structure on ground to access the Green Climate Fund to implement its adaptation activities in their countries.
Mr Yerima Tarfa, the Deputy Director in the Department of Climate Change, Federal Ministry of Environment, made the call at the African Group of Negotiators Meeting with Vice President of Tanzania, Dr Gharib Bilai in Lima, Peru.
NAN reports that the meeting was part of events at the ongoing High-Level Segment of the 20th UN Framework Convention on Climate Change (UNFCC) in the Peruvian capital.
Tarfa, who spoke on behalf of Nigerian negotiators, said "the UN Secretary-General, Ban Ki-Moon, has announced the initial capitalisation of nearly 10 billion dollars to the Green Climate Fund."
He appealed to the leaders to ensure continuous participation of technician negotiators in Conference of Parties (COP) meetings.
He said "I want to request the continuous participation of technical experts in COP processes.
"There is no consistency in the participation of key technicians; we keep on changing the technicians, this will make it difficult for us in following up issues.
"I want to appreciate Tanzania for its leadership role. It has really strengthened the group of negotiators."
According to him, the technicians discuss the need for balance between allocation of resources and adaptation and mitigation during climate change.
The deputy director said "we want to urge the honorable minsters in the negotiation to reiterate this stand for the benefit of Africans."
Responding, Bilai who represented Dr Jakaya Kiwette, the Tanzania President, the Coordinator of the Committee of African Heads of State and Government on Climate Change (CAHOSCC), assured the technicians of the committee's support in carrying out their task.
He urged them to be united to be able to negotiate the African interest in preparing the draft comprehensive climate agreement to the COP 21 meeting coming up in Paris, France in 2015.
Load more