Akin Kuponiyi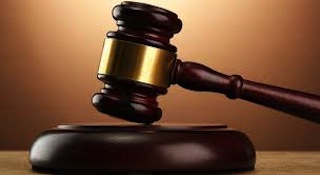 The Lagos State Directorate of Public Prosecution, (DPP), has tasked the Nigerian Police Force to conduct further investigation on the alleged murder charges leveled against a former Commissioner for Special Duties in Lagos the state, Dr. Tola Kasali, and two other accused persons.‬
‪The two other accused are Mr. Folami Musiliu, 65, a Special Adviser to the Lagos State government and Mr. Tobin Abiodun Lukman, 35, a Chief Security Officer to one of the political bigwigs.
They were charged before a Lagos Chief Magistrate's Court, sitting at Ebute-metta, by the Criminal Investigation Department of Lagos State Police Command, Panti-Yaba, on charges bordering on conspiracy to commit murder, murder and illegal possession of firearms.‬
They were alleged to have conspired together with others now at large, to have shot and killed one Musiliu Ogboye Lamidi, on 9 November 2014 in Akodo, Ibeju-Lekki, area of the Lagos state during the collection of Permanent Voters' Card, PVC.‬
‪
In another count of the charge, they were also alleged to have been in possession of a pump action Avar Magnum gum with number 6381, without appropriate authority.‬
‪The offences, alleged to have been commited by the accused persons are contrary to and punishable under sections 231, 211, 409 and section 27 (b)(1) of the fire arm Act. Cap 28 laws of the federation of Nigeria, 2011.‬
Though the accused plea were not taken, but they were admitted to bail by Chief Magistrate Timothy Abolarinwa, who holds the brief of magistrate E. O. Ogunkanmi, after the submissions of their lawyer, Chief Taiwo Ajala, when they were charge to court on November 11.‬
Ajala had urged the court to admit the accused persons to bail due to their social status.‬
At the resumed hearing of the matter today the prosecutor, Mr. Femi Adamson, a Senior State Counsel, informed the court that the matter was for DPP's advice, and for the counsel to file the verification of the addresses of the accused persons.‬
He therefore urged the court for an adjournment, due to the content of the DPP's advice.‬
In the advice, dated 9 December 2014, and signed by the Lagos State Director of Public Prosecution, Mrs. Olabisi Ogungbesan, the police was compelled to conduct further and thorough investigation into the matter, as the evidence in the case file could not sustained the charges against the three accused persons.
‪The presiding magistrate, Mr. E. O. Ogunkanmi, adjourned the matter till 23 March 2015, for mention.‬
‪However, before the adjournment, the court had granted a motion on exparte brought before it, by Tolani's lawyer, seeking an order for the release of his Lexus Jeep, which was seized during the arrest of the accused persons.‬
Load more