The Lagos State Commissioner for Education, Mrs. Olayinka Olagunjoye, said that the state government had given an executive order for "a sex offenders' register" to be opened in the state.
Olagunjoye made this known at a banquet and award ceremony organised by the National Association of Proprietors of Private Schools in Ikeja, Lagos, on Thursday.
Represented by Mrs. Sewani Amosu, Director of Private Education and Special Programmes, Olagunjoye said reported cases of rape were on the increase in the state.
She urged school owners to be vigilant and monitor both teachers and students, male or female.
"From time to time check round your school, check your toilets and some hideouts in your environment. It is because these are the places where such atrocity is being committed.
"Monitor your male and female teachers because we have a case of two female teachers molesting a three-year-old girl," she said.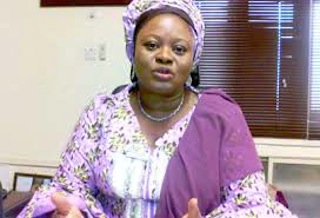 The commissioner also urged the proprietors to take their health seriously.
"Take time to rest, visit the hospital regularly to check your sugar level and blood pressure and be dedicated to your medication. "You cannot afford to overuse yourselves, working 24 hours, delegate duties to your subordinates.
"It is becoming a concern to the government the way people drop dead and fall sick, so please take time to rest," the commissioner advised.
Meanwhile, the commissioner has thanked the proprietors for their cooperation in the fight to kick Ebola Virus Disease (EVD) out of the country.
She, however, appealed to the teachers to stick to the habit of good health and cleanliness cultivated during the EVD period in their schools.
"Children are the best advocate when you teach them, they tell others. So, ensure that you teach them to continue with the hand washing and maintain a high-level of cleanliness," she said.
Olagunjoye also stressed the need for the proprietors to be security conscious and vigilant.
"Ensure that your schools are safe, report any suspicious or strange movement in and around your school to the police." She also urged them to ensure that their buses were in good condition and that a licensed driver was employed to drive their buses to avoid accidents. The commissioner further stressed the need for the drivers to attend the Lagos State Drivers' Institute for further training and safety.
The President of the Lagos State chapter of the association, Chief Yomi Otubela, encouraged the teachers to embrace parents criticism for better standard.
According to him, such constructive criticism can help to achieve the desired success.
"There is no need for the fear of the Parents Teachers Association (PTA), their criticism will help you to realise your shortcomings," Otubela said.
Otubela, however, pleaded with the state government to make the registration of the Senior Secondary Certificate Examination easier for schools.

Load more