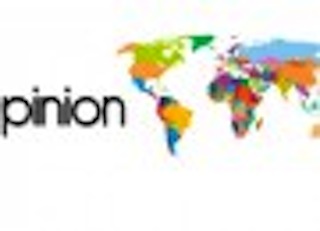 At the wake of the protests against subsidy removal in 2012, I wrote an article titled "Subsidy removal and unsubsidized truth" which was published by PUNCH newspaper on 9th January 2012. In that publication which took a swipe at the current administration's gross ineptitude and lack of direction, I stated that inter alia that "Leadership is visionary, purposeful, objective, responsible and responsive. Leadership is about people and a responsibility to the people.
With all due respect, our current leaders have been running the affairs of this country on 'luck', good luck I must add. Policies on luck; infrastructure development on luck; minimum wage on luck; security on luck; employment on luck; and I can go on and on. What will happen now that luck is running out and Nigerians want action? Are Nigerians being punished for confusing luck with "skills" during the last elections? This nation, like the other serious ones, can only prosper on expertise, vision and skill."
Today, as I ruminate on the avalanche of severe political and economic quandaries bedeviling Nigeria, my mind pondered on the publication above and it was not difficult to realize that "Luck" ran out on this administration long ago and that the requisite sterling leadership skills were never in the possession of those we elected to lead our nation. Today in our nation, the most urgently needed panacea to our national ailment is progressive leadership. Anything short of that will amount to a continual floundering in the current murky waters of uncertainty.
If any living Nigerian is to be awarded as the most celebrated on account of the meaning of his name and not because of any groundbreaking political or economic achievements, President Goodluck Jonathan will have few competitors. Some of his political handlers at the last elections wasted no time in telling everyone that his name and its meaning was the panacea to all of Nigerian problems. Not a few Nigerians believed his name has an attendant magic power that will bring "luck" to shine on the nation's problem prior to his elections. Some "historians" regaled us with his life's history of always being elevated to fill his superiors' position since his nursery school days till he became acting president and ultimately, president. "If I can make it, you too can make it" amongst others were popular quotes by many who used to delight themselves in Goodluckism. Finally, a Goodluck has come to judgment, they said.
Nigerians held their breath momentarily as the government ascended to power amidst great expectations of succor and breath of fresh air. Alas, the promised fresh air did not materialize. In its place, we heard the drums of power begin to beat the sound of indecision to the unmelodious tune of rudderless-ness. The euphoria that heralded the new regime began to give way to unease, suspect and distrust. The honeymoon between the luck-thirsty people and the government came to an abrupt end as it became obvious to many that there is little difference between the government and its predecessors. Some, at this point, urged the people to be more patient in their appraisal of the government as it was too early to do so.
Others believed the new regime, even at infancy, was displaying irredeemable forms of administrative retardation, a very disturbing development for any government which held so much promise for change. From the six-year single tenure brouhaha to its handling of the several bombings and threat posed by the Islamic sect, Boko Haram to the mishandling of the economy and several dictatorial acts, this administration appears to be is gifted with nondescript abilities to court, quite dismally, the wrath of the very people it vowed to serve.
Nigeria is Africa's biggest oil producer and yet imports over 70 per cent of petroleum product for domestic consumption. In time past, Nigerians have experienced untold hardships due to the scarcity of the black gold that has made some of its leaders (past and present) the richest men in the country. The refineries built several years ago, we are told, can no longer refine sufficient petroleum products for local consumption. Thus, Nigeria became an oil-import dependent nation even as the government sells locally refined petrol at the same price with imported petrol. The government's insincerity is further accentuated by its reluctance to expand the existing refineries and make them more efficient.
Beyond the insecurity, there is political harassment of opposition party members, dehumanizing economic policies, etc. It is pertinent to note that this administration has gradually drifted into an enraging saltation of insensitivity. How else do you explain government's plans to spend about 9 billion naira on kerosene stoves for Nigerians? How will these stoves contribute to alleviating the sufferings of millions of Nigerians? Will many Nigerians who may benefit from these stoves have anything to cook in them? What is the economic relevance of such a venture?
Perhaps, the stoves will help put an end to Boko Haram bombing and other kindred threats that make so many Nigerians now live in fear. Of course, these stoves will put our education system in the right course. Since the government has not demonstrated to Nigerians and to the whole world that it can fight and curb corruption, it is safe to conclude that it cannot prevent corruption from causing the funds for these stoves to disappear without trace.
Reasonable governments invest in their citizens and empower them economically, politically, socially and otherwise. Their plans evolve round the improvement of power supply, security, education, fight against corruption, social and economic security, etc, in practicable ways that make the people feel the positive impact of government presence more.
When people are thus empowered, a government need not bother itself about directing huge energies and resources in providing stomach infrastructure. It is high time our government wakes up and realized that there is more to leadership than trying to play god with its citizenry. Nigerians need actions in every facet of our national life. Luck has failed. It will continue to fail. Vision does not fail. Let's find a leader who has one.
By John Kemhi Esq.

Load more