Kayode Aponmade
Alhaji Jamiu Adaradenu, also known as Jamaika, an Abeokuta-based Fuji musician and the originator of Selected Lyrics (SELY) Fuji music genre, will on Sunday, 14 December unveil his 11th album titled Adabi.
The formal presentation of the six-tracker will hold amid fan fare at Jambed Hotel, Ifo, Ogun  State. Kamorudeen Ayeloyun and Laja L'Africa are billed to perform at the event.
Also, the general meeting of his fans club led by Kazeem Oyedola holds at the same venue to commemorate the album launch.
Tracks in Adabi dropped from the label of Semwhite Music International include Oloun Gbemileke, Origbo, Aseyori, Eera O Legbe Sugar and others.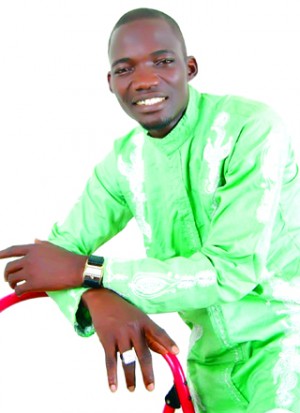 Igbogila, Ogun State born Jamaika told P.M.NEWS Entertainment Café that he began a career in music while in secondary school twenty-one years ago as a back-up act with Semiu Ajani alias Saura Mr. Somebody in Lagos.
Jamaika who is also proficient in Islamic knowledge disclosed that he was crowned Oba Orin Yewa by the students Union of Federal Polytechnic, Ilaro, Ogun State, southwest Nigeria.
He stated further that his father, the late Alhaji Ibrahim Adaradenu, a former chief Imam of Ansar-deen Central Mosque, Igbogila was a popular Sakara musician and he looks forward to obtaining a BA degree in Islamic Religion Studies, IRS, very soon.
On why he chose to reside in Abeokuta, Oba Orin Yewa explained that he has resided in Egbeda area of Lagos in the past but as a king, he has to be closer to his domain all the time to maintain his status quo musically.
He noted that "if there is any need to travel for performance, I will definitely do that, but charity begins at home they say".
Meanwhile, he has eleven albums to his credit which include among others Narration, SIM Card, Skyrocket, Golden Fact and Barry Message, a memorial album for the late Sikiru Ayinde Barrister whom appreciates as his role model.
Load more