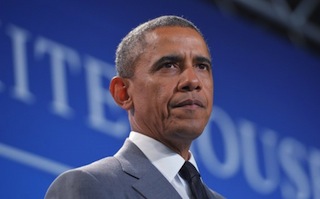 A United States Navy commander pleaded guilty Tuesday to taking bribes including luxury hotel stays, cash and prostitutes in return for classified military information.
Commander Jose Luis Sanchez was the fifth of seven charged, and most senior officer so far, to admit guilt in a scandal centered on a Singapore-based company which provides services for the US Navy in ports around the Pacific.
In documents filed in federal court in San Diego, the 42-year-old admitted he provided classified ship schedules and other internal US Navy information to Glenn Defense Marine Asia (GDMA).
In return the Singapore-based contractor gave Sanchez travel expenses, entertainment and stays at high-end hotels, as well the services of prostitutes in Singapore and elsewhere in Asia between April 2008 and April 2013.
"Commander Sanchez lost sight of the Navy's core values and embraced a lifestyle of greed," said US Attorney Laura Duffy, adding: "We continue to unearth the full scope of this pernicious fraud and bribery scheme."
"Commander Sanchez sold out his command and country for cash bribes, luxury hotel rooms, and the services of prostitutes," added Assistant Attorney General Leslie Caldwell.
"After today's guilty plea, instead of free stays at the Shangri-La hotel, Sanchez is facing many nights in federal prison," added Caldwell.
At the center of the case is GDMA's CEO Leonard Francis — a Malaysian businessman dubbed "Fat Leonard" by officers — who is awaiting trial for conspiracy to commit bribery.
Francis allegedly sought to secure multimillion-dollar government contracts to provide food and supplies to US naval ships traveling through Asia, in exchange for bribes.