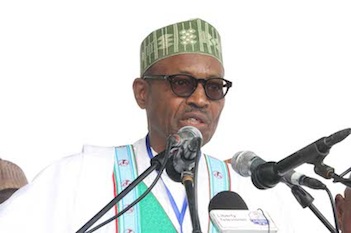 The Chairman, Buhari Campaign Organisation, Adamawa, Alhaji Ibrahim Waziri, on Thursday said the N3 million worth of Buhari Scratch Cards supplied to the state had been exhausted in less than 24 hours.
Waziri said this while briefing newsmen on the scarcity of the cards in Yola.
"The N3 million cards so far supplied to the state last week had been sold to supporters in less than 24 hours.
"Fresh supply is now on its way, and by the grace of God, the cards will be available on Friday."
Waziri said as soon as the cards arrived, the organization will announced the designated selling points for interested members of the public to buy.
He said the prize of the cards ranges from N100 to N10,000.
He said the cards are being sold to generate campaign funds for the Presidential Candidate of the All Progressives Congress (APC), Alhaji Muhammadu Buhari.