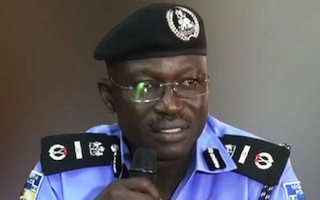 The Police High Command has warned private security outfits and youth vanguards to desist from using uniform or its accessories similar to the one being used by its personnel.
A statement issued by the Force Spokesman, Mr Emmanuel Ojukwu, on Wednesday said the warning became imperative at "this crucial period of electioneering activities".
Ojukwu also said that this was to avoid complicity as some of the private security outfits and youth vanguards excesses and illegalities might be attributed to the police.
"Equally, no private security outfit is allowed to go near a polling booth or polling station on election days.
"For emphasis, no government or private security outfit or Youth Vanguard should use uniform or accoutrements (Accessories) similar to that of Nigeria Police," he said.
He said the attention of the high command had been drawn to some private uniformed security outfits that were kitted in a manner similar to police uniform and accoutrements (Accessories).
"This action is illegal as it is clearly stated in section 214 (1) of the constitution of the Federal Republic of Nigeria.
"There shall be a Police Force for Nigeria which shall be known as Nigeria Police Force, and subject to the provision of this section no other Police Force shall be established for the Federation or any part thereof," he said.
Ojukwu said Zonal AIGs and Command Commissioners of Police had been directed to place their men on the alert and arrest any private uniformed security outfit that flouted the directive.