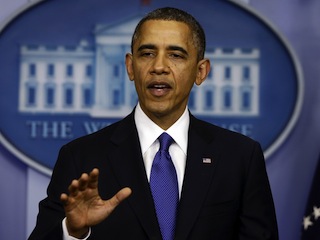 The United States condemned a spike in attacks in northeastern Nigeria by Boko Haram, urging all responsible for the "recurring terrorist attacks" to be held accountable.
The wave of unrest — starting last week when Boko Haram invaded the fishing town of Baga in northern Borno State, believed to be the worst attack in the bloody six-year insurgency — has left homes burnt to the ground and caused at least 20,000 people to flee.
"The United States condemns the recent escalation of attacks on civilians carried out by Boko Haram, which shows no regard for human life. All those responsible for these recurring terrorist attacks must be held accountable," the State Department said in a statement late Friday.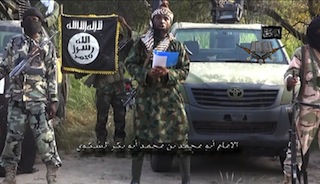 "The United States abhors such violence, which continues to take a terrible toll on the people of Nigeria and the broader region, including Cameroon.
"We extend our sympathies to the loved ones of all victims of violence at the hands of Boko Haram.
The statement pledged US support for efforts "to end the scourge of Boko Haram," while urging Nigeria not to let the "horrifying attacks" distract from the need for "credible and peaceful elections."
Nigerians are due to elect a new president on February 14, but there are fears that polling could be ruled out in swaths of the country's northeast because of sustained Boko Haram violence.