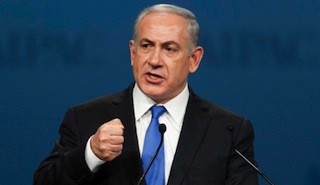 Four French Jews who were killed during an Islamist attack on a kosher supermarket in Paris will be buried in Israel on Tuesday, community sources and the Israeli premier said Sunday.
"The four families decided to bury their dead in Israel. The funerals will be held on Tuesday at 10 am at the Mount of Olives cemetery" in Jerusalem, a Jewish community source told AFP in Paris.
The bodies of the four victims – Yoav Hattab, Philippe Braham, Yohan Cohen and Francois-Michel Saada – will be taken from the forensic institute in Paris on Monday and flown to Israel, the source said.
A statement from office of Israeli Prime Minister Netanyahu's office confirmed he had agreed to the families' request that they be buried in Israel and he ordered the relevant government officials to help with the burial arrangements.
Officials were to meet to discuss preparations for the funeral at Netanyahu's office later on Sunday, it said.
The four were shot dead on Friday after being taken hostage with a group of other shoppers at a kosher supermarket in eastern Paris by jihadist Amedy Coulibaly, who was later killed during a police raid.
bur-jjm/har