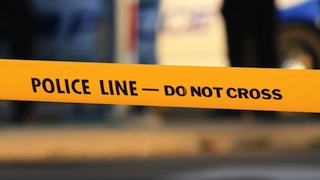 Nine people died and 30 more were injured when a bus plunged into a ravine in southern Brazil around dawn Sunday, police said.
The bus carrying 41 Brazilian tourists had left from Passo Fundo, in the far southern state of Rio Grande do Sul and was in the Santa Catarina mountains when it crashed, the police said, adding it is still investigating the cause of the crash.
Six passengers and the driver were killed immediately, while another two passengers died at the hospital.
The injured were taken to three hospitals in the region.
About 50,000 people died on Brazilian roads in 2013, according to police estimates published in January.
Police blame excess speed, reckless overtaking, drunken driving and the poor state of repair of many highways for the vast majority of traffic accidents.
Brazil has adopted UN targets stipulating it should aim to halve traffic deaths and injuries by 2020.