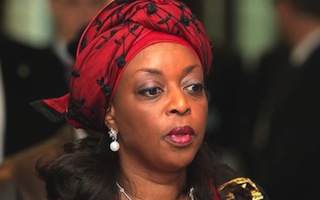 Oil prices tumbled again Monday, while most Asian stock markets also retreated after a sell-off in New York at the end of last week in response to data showing weak US wage growth.
The news on wages, which overshadowed another forecast-beating rise in job creation, pushed the dollar down against the euro because it complicates the Federal Reserve's plans to raise interest rates.
Sydney fell 0.78 percent, or 42.9 points, to close at 5,422.7 and Seoul closed 0.19 percent lower, or 3.75 points, at 1,920.95.
Shanghai — which has surged more than 50 percent over the past year — slipped 1.71 percent, or 56.09 points, to 3,229.32.
However, Hong Kong edged up 0.45 percent, or 106.51 points, to 24,026.46 thanks to a surge in market heavyweight Cheung Kong Holdings after it unveiled a multi-million-dollar restructuring plan last week.
Tokyo was closed for a public holiday.
Weak demand and a supply glut sent crude to new five-and-a-half-year lows, with analysts tipping further losses this week.
The US benchmark, West Texas Intermediate for February delivery, lost $1.06 to $47.30 a barrel, while Brent was down $1.32 to $48.79.
Singapore's United Overseas Bank said in a commentary: "Oil prices continued to tumble and headed for a seventh straight weekly loss as key producers show no sign of cutting output in the face of a supply glut."
Crude prices have lost more than half their value since the middle of last year, with weakness in key markets China and the eurozone adding to the supply and demand crisis.
Wall Street provided a negative lead for stock markets after figures showed US wages grew 1.7 percent year-on-year in December, barely keeping up with inflation and indicating consumer spending power remained low.
The Dow slipped 0.95 percent Friday, the S&P 500 fell 0.84 percent and the Nasdaq lost 0.68 percent.
– Euro up against dollar –
Traders latched on to the data, ignoring the fact that unemployment fell to 5.6 percent, the lowest level in six and a half years, while 252,000 new posts were created in December to cap the best year for job creation since 1999.
"Despite the robust US jobs data, markets chose to focus on the weak wages growth and the likelihood that it will keep the Fed Reserve 'patient' about any rate hike," United Overseas Bank said.
Economists took the report as allowing the Fed to delay raising interest rates. This dented speculation of an increase in April and made the dollar less attractive to investors.
"This tug of war between deflation and expectations of the first rate hike in many years by the US Fed is likely to result in intense volatility," Nader Naeimi at AMP Capital Investors in Sydney, told Bloomberg TV.
In Asian trade the dollar bought 118.48 yen compared with 118.46 yen on Friday in New York.
The euro fetched $1.1846 against $1.1842, while it was also at 140.22 yen compared with 140.29 yen.
Gold cost $1,226.49 an ounce, compared with $1,211.42 on Friday.
In other markets:
— Taipei fell 0.40 percent, or 37.28 points, to 9,178.3.
Taiwan Semiconductor Manufacturing Co eased 1.49 percent to Tw$132.0, while Hon Hai Precision Industry was 0.92 percent lower at Tw$85.7.
— Wellington rose 0.45 percent, or 24.96 points, to 5,609.80.
Contact Energy was up 1.73 percent at NZ$6.47 and Spark rose 0.32 percent to NZ$3.16.
— Manila closed 0.60 percent lower, giving up 44.36 points to end at 7,358.36.
Ayala Land fell 2.86 percent to 34 pesos while Metropolitan Bank and Trust slipped 0.56 percent to 88 pesos.