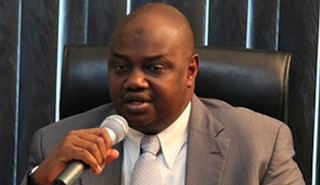 The Economic and Financial Crimes Commission (EFCC) on Tuesday cautioned politicians against attempts to use the commission as a tool for "political warfare" through frivolous petitions.
The spokesman for the EFCC, Mr Wilson Uwujaren, said in a statement in Abuja that the commission had received many frivolous petitions against leading political figures in recent times.
He said some of the petitions were from opponents of such individuals, adding that it was wrong to wait till election periods to report alleged financial crimes.
"It is important for members of the public to note that it is an offence under the EFCC Act to write false petitions or supply misleading information to the commission.
"The trend where persons engage in acts of criminality and attempt to blackmail the EFCC from going after them by imputing political motives to the commission's enforcement activities is most unfortunate.
"Nobody is above the law and the fact that a politician is the standard bearer of any political party for any political office does not amount to immunity," Uwujaren said.
According to him, the mandate of the EFCC is to fight all forms of economic and financial crimes without political or religious colorations.
The anti-graft spokesman said it was important for people to appreciate that the commission had a responsibility to take on perpetrators of economic and financial crimes in the country.