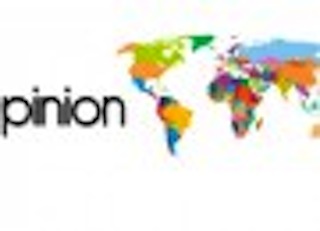 From the defunct Agbazilo Local Government Area in the north central part of Edo state emerged Esan North/South East Local Government Areas with its administrative headquarters at Uromi and Ubiaja respectively. It is not in dispute that towns, villages and hamlets outside these two major conurbations and the corridors linking them are bereft of necessary infrastructures for integrated rural development. This part of the state remains an economic backwater having suffered neglect for so long under several military and civilian regimes.
The desire for creature comforts has resulted in nothing but mass drift by its inhabitants to urban areas within Nigeria. Moreso the burning desire for better life has driven others to become some of world's most adventurous travellers. This is not without disadvantages because so many of its inhabitants who have had to leave the province to seek greener pastures abroad have not been seen for ages. Either they have died in the fiery Sahara desert in a bid to make it to the coast of north Africa and there onto Europe or have been hounded, harassed and thrown into jail for committing acts of varying degrees in a bid to succeed in life which their host communities here in Europe or other parts of the world frown upon. Alas, this is what often becomes of these economic migrants from that part of Edo state in Nigeria.
There is no denying the fact that this region has produced some prominent personalities who doubtlessly have special places in the political arena of yesterday and today. Living or dead we had and still have them at the helm but the question is who amongst them has been outspoken, selfless and bold-hearted enough to present and address the problems of these provincial divisions? None for all I know except Chief Tony Anenih who, reports say, has used his federal influence to bring about infrastructural development to this part of Edo state. He has done exceedingly well if you ask me and I think he deserves a pat on the back. The inhabitants have suffered immeasurably and this borders on frustration factor, subsistence farming remains the major occupation in this part of the state, those amongst them who are fortunate enough to go to school had their certificates and degrees tucked away in wardrobes resulting from unemployment which has become a national phenomenon and this promotes crimes particularly violent ones.
Having examined the problems plaguing these provincial divisions what is the best thing to do under the existing circumstances as the country moves towards another general elections? It is not possible for every inhabitant of these two civil divisions to go en masse to the state House of Assembly or the National Assembly where these problems would be presented, deliberated upon and addressed. In modern democracies, representatives are either selected or elected and this in common parlance is called "government of the people by the people and for the people". In state Houses of Assembly and National Assembly one sees a collection or body of selected or elected representatives of their individual constituencies who make laws for the country and also act as spokesmen for their constituencies with a view to presenting problems for deliberations and solutions.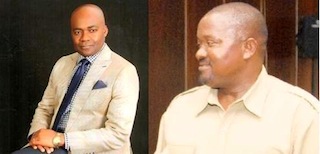 Hence, Esan North/South East Federal constituency cannot afford to be left behind again on the scheme of things as another general elections come up in a month's time having suffered another harrowing neglect by the APC-controlled state government. What we urgently stand in need of is a credible candidate who knows the problem of this civil divisions and of course with charisma, I mean the sort of charisma that attracts the ordinary voter.
What does the provincial divisions need from where the first man who fought doggedly to free Nigeria from the grip and throes of colonial rule? This is none other than late Chief Anthony Enahoro one of the few first generation nationalists. Uromi the headquarters of Esan North East Local Government Area is the place of his nativity. In 1953 as a member of the Federal House of Representatives he moved the historic motion for Nigeria's independence and fought on until the Union Jack was lowered in Lagos, Nigeria seven years after – October 1, 1960 to be precise. He goes down in history as one of Nigeria's foremost nationalists. It is not under contention while there at the period under review he was thoroughly conscientious, helpful and much liked by the electorates in the constituency he represented. The service infrastructure his presence in the National Assembly attracted to his constituency speak volumes for this.
As elections draw near again we have two strong contenders from the ruling People's Democratic Party and the mainstream opposition , the All Progressives Congress namely Sergius O. Ogun and Comrade Irabor Onikoilaise. Both of them coincidentally hail from Ugboha in Esan South East, political life in this sleepy town has become sharply polarized since clinching the tickets on the platform of these two major political parties. Barrister Sergius O Ogun's pedigree will doubtlessly count a lot; a philanthropist par excellence under the auspices of Sergius Ogun Foundation, a non-profit making organization has affected many lives particularly the less privileged in the constituency he is canvassing for votes. His major opponent Comrade Irabor, a former labour union leader was the President, Maritime Workers Union of Nigeria, a post he held for eight years and also the Deputy President of the Nigerian Labour Congress in the days of Comrade Adams Oshiomhonle. Will his activities in the labour union days speak for him to compete favourably with his opponent? This, however, is in the laps of the gods!
These two young men and their party manifestos must be thoroughly examined to see which of them identifies with rural development policy by responding to growing public concern on food security, rural industrialization, employment to halt rural – urban drift, environmental protection of rural areas to incorporate recreational and ecological priorities with farming and forestry, service infrastructure, developing the rural economy via tourism, emerging governance issues and questions of accountability – the ideals which the late Chief Anthony Eromosele Enahoro conscientiously fought and stood for. Which of these two young men could he possibly reincarnate in to lead this civil division in the coming years? We have a burning desire to know.
Iyoha John Darlington , aka Lington Donovan, a social activist, political analyst and public commentator on national and global issues writes from Turin, Italy.
Email: [email protected]