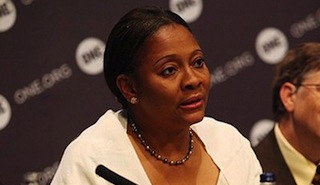 Mr Munir Gwarzo, the Executive Commissioner, Operations, Securities and Exchange Commission was on Monday, appointed as the acting Director-General of the commission.
This was contained in a statement by the commission that was made available to newsmen in Abuja.
According to the statement, Ms Arunma Oteh, the former Director-General of the commission announced this during a formal handover ceremony in the commission.
Gwarzo was an Associate Member of the Chartered Institute of Stock brokers and became a fellow of the institute in 2005.
"He has played roles the in Nigerian Capital Market as an operator and as a regulator.
"This is evident from the calibre of institutions he has served in during his working career that spans a period of 25 years," the statement said.
It said the institutions include Ministry of Trade, Kano State; Nigerian Stock Exchange, Century Merchant Bank Limited, Empire Securities Limited, Securities and Exchange Commission, Federal Mortgage Bank of Nigeria and MTL Global Investment Limited.
"Gwarzo has also participated in several courses both at home and abroad, some of which include, The Securities Market Regulation and Development of Bonds Markets in Johannesburg, Asset Backed Securities and Mortgage Securitization in Singapore and Operational and Credit Risk Management in Dubai among others."
It quoted Oteh at the occassion as describing her five year tenure at the Commission as "absolutely outstanding" attributing it to the co-operation she received from every member of staff.
"When I joined SEC in January 2010, I was absolutely certain about why SEC was important and what its role and agenda was. I was able to articulate it in one phrase 'building a world class market'.
"To have a vision and have everyone being able to connect and align around it for me whether it is capital market operators, shareholders and other stakeholders for me was very rewarding.
"But I don't think it would have been possible without everyone of you accepting the challenge to try something in a different way or do something in a way you are not quite sure of," the statement further quoted her as saying.
She said the commission had been able to lay a foundation for the nation to see a capital market that would help tackle its infrastructure challenges.
She added that the foundation would also help people who were setting up businesses and those who own businesses raise millions of Naira in the capital market.
"Our aim was to build a meritocracy so that it is a viable businesses that gets funded, not necessarily the ones that have connections.
"My view is that one of the things that will address it is if people can feel that they are included, have economic access; can create wealth, that the income inequalities that we see around us can be addressed.
"And I believe that the capital market is the answer and what we have done in the last five years is to lay a foundation; there is still a lot of work to be done" Oteh said.
The former Director-General therefore appealed to staff to continue to work hard and support the leadership to ensure that the brand that was built is not eroded.